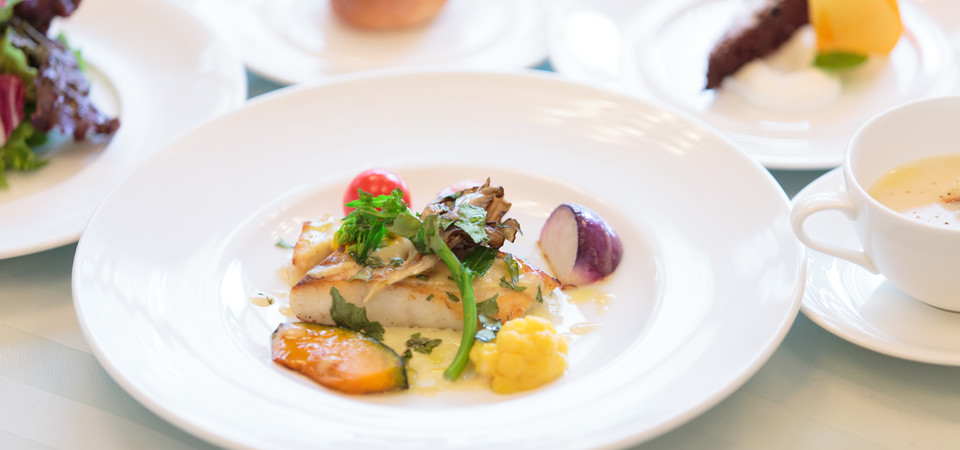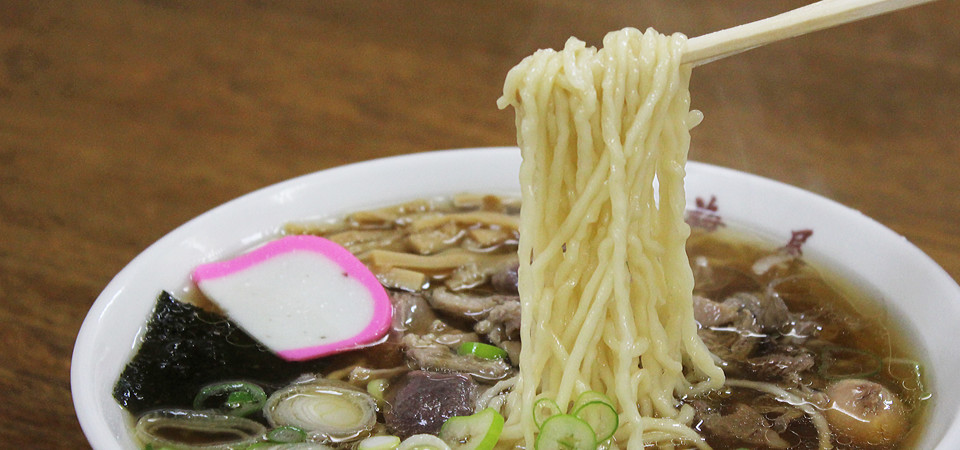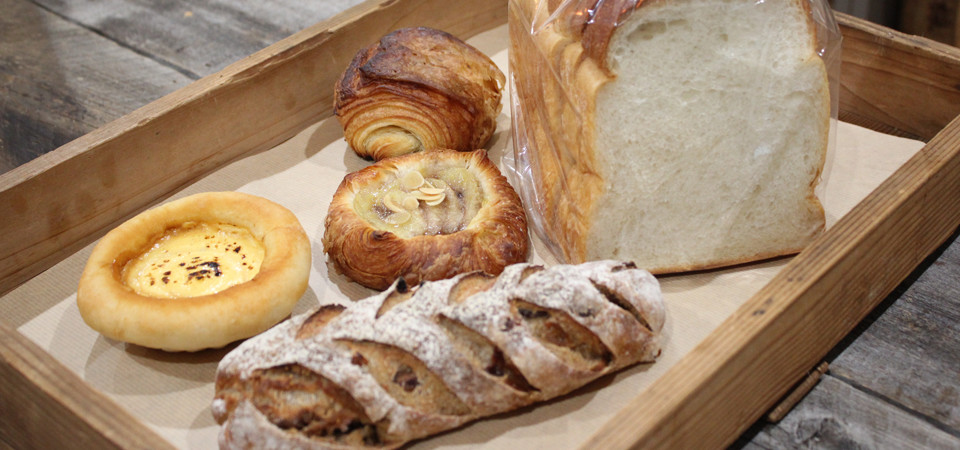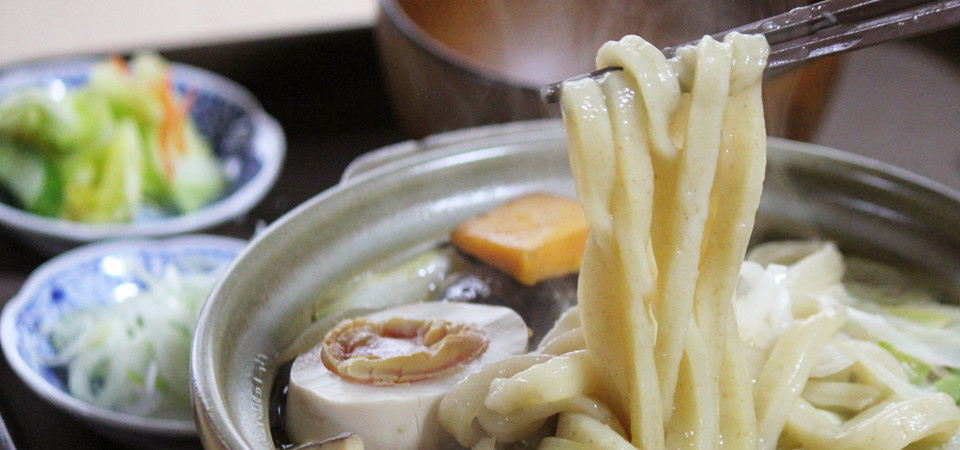 7 Recommend gourmet spots
Kado Yaki Festaval, Flavor Festival, Soba Festival... There are so many gourmet events throughout a year, and so many delicious shops around Shinjo! The editorial department lists all the best different gourmet spots of all genres!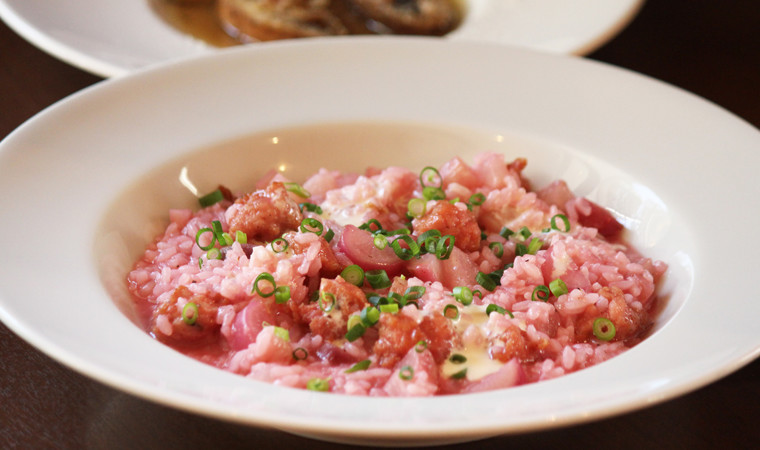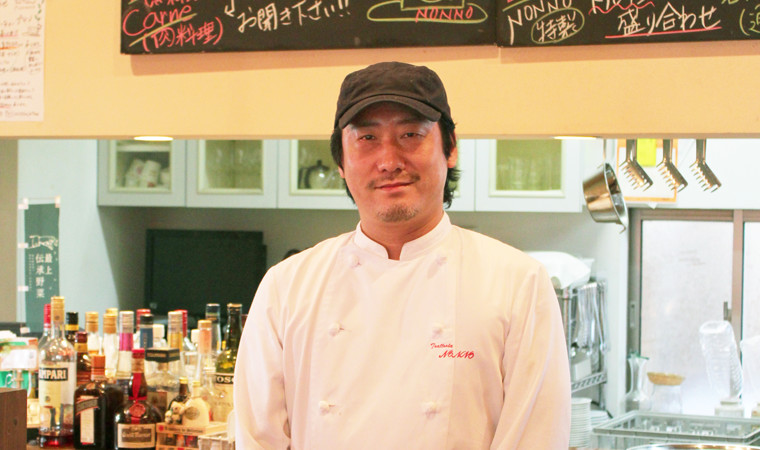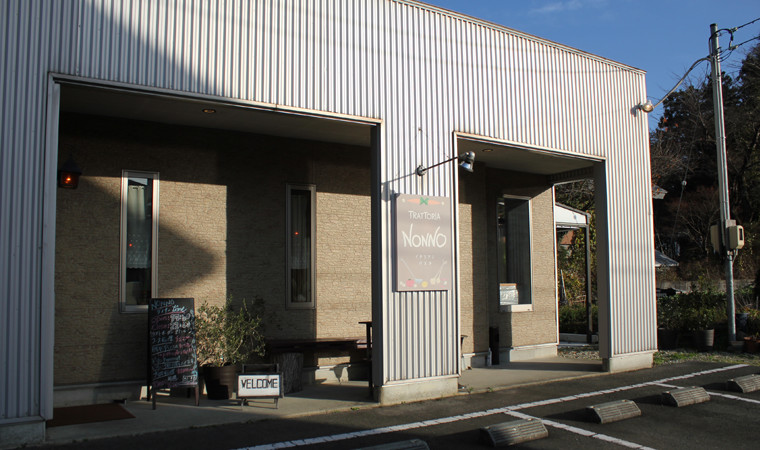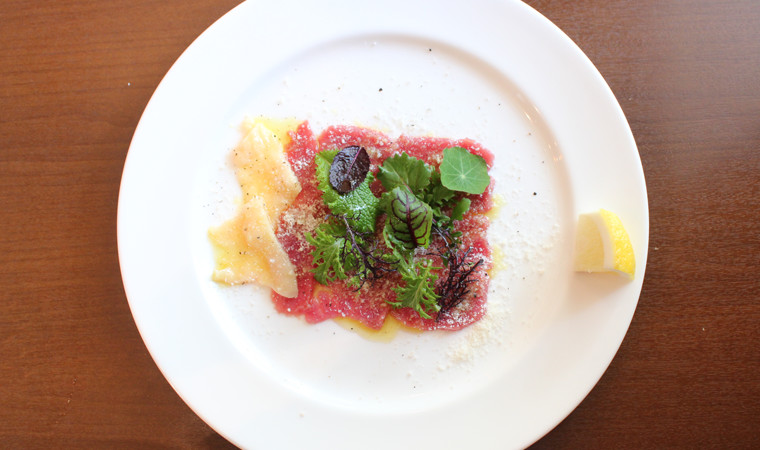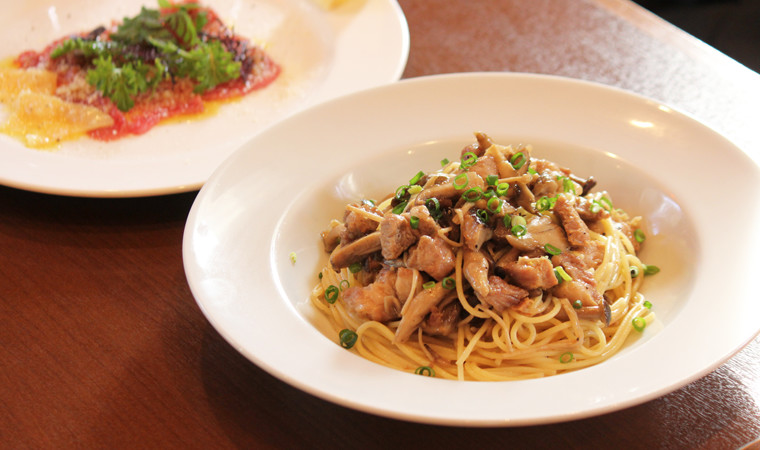 TRATTORIA NONNO
The shop owner Mr. Shinya Sato opened it 13 years ago in order to contribute to the area. It serves the familiar Italian cuisine made with some special local ingredients like Tsunokawa Kabu Risotto with traditional fresh vegetables or Basashi Carpaccio with a fresh horsemeat. This place brings comfort and a home-like atmosphere to everyone from children to the elderly people and is very loved by the locals.
[GENRE]
Italian Restaurant
[OPEN]
11:30-15:00(LO 14:00)、17:30-22:00(LO 21:00)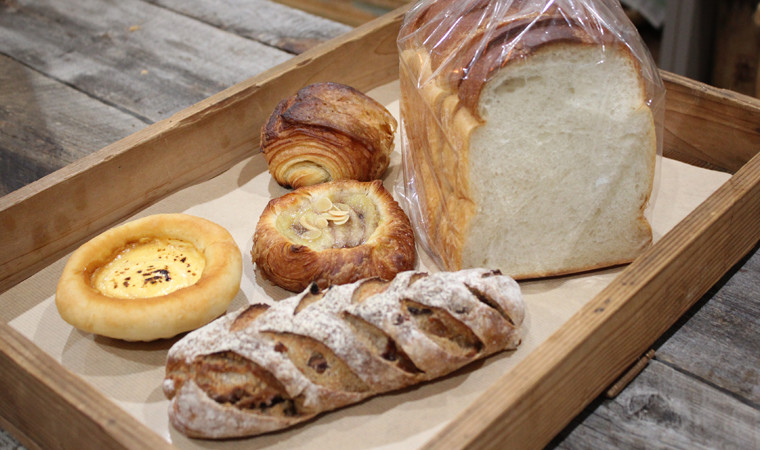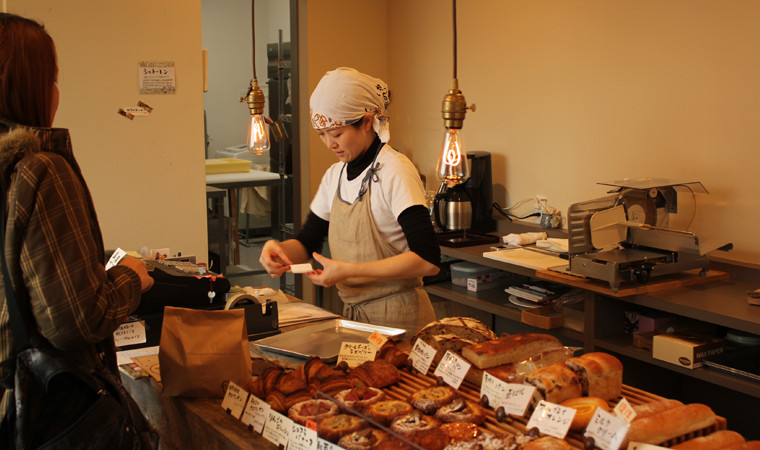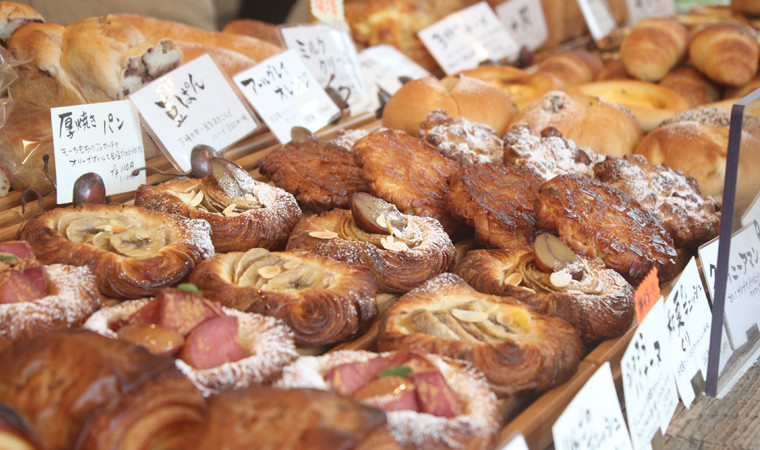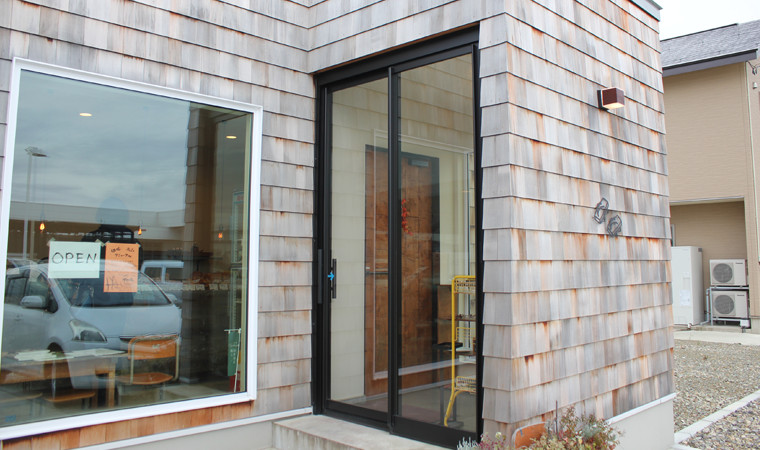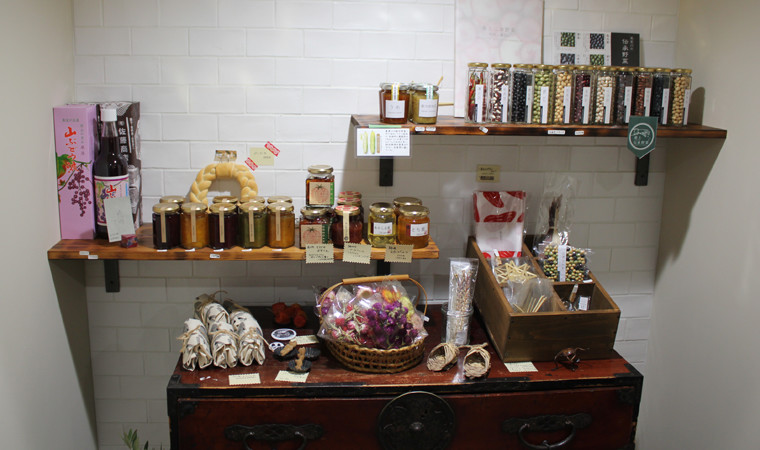 Geta Pan
A bakery that is located in a residential district outside the city. Enjoy a croissant made with the local whole grain flour and organic yeast or a quiche made with traditional vegetables grown in Mogami area. In addition, there is a big variety of all kinds of bread, including sweet buns, hard bread and so on, made by the owner Mr. Kazuya. This store is very popular both inside and outside the prefecture, while orders come from all over Japan.
[OPEN]
8:30-18:30(Limited Supply)
[HOLIDAY]
Sunday temporary close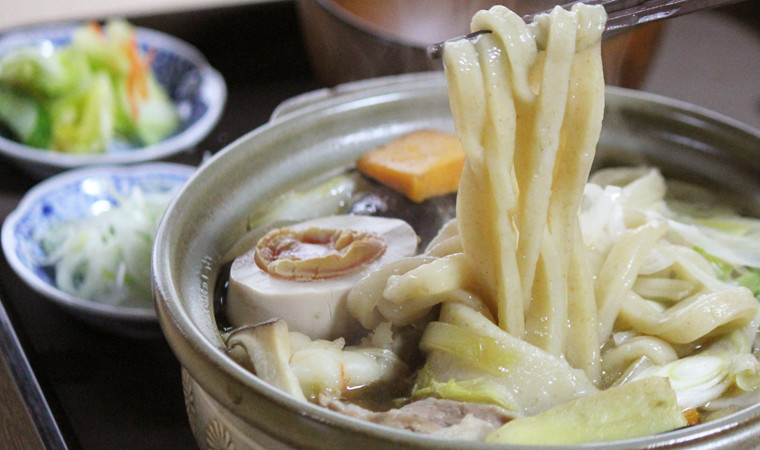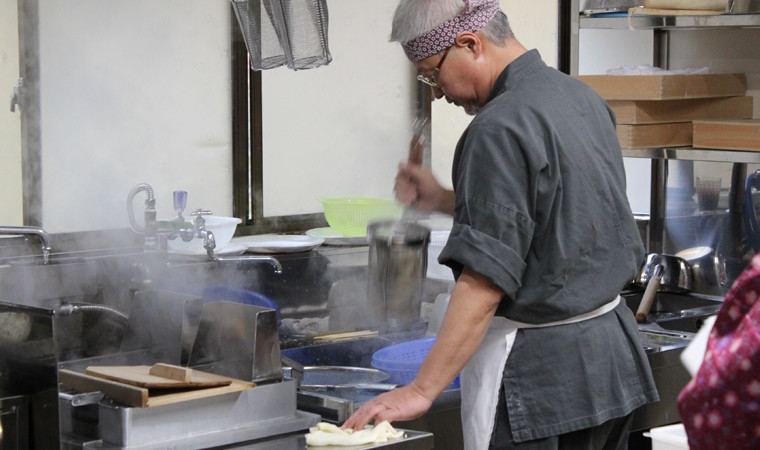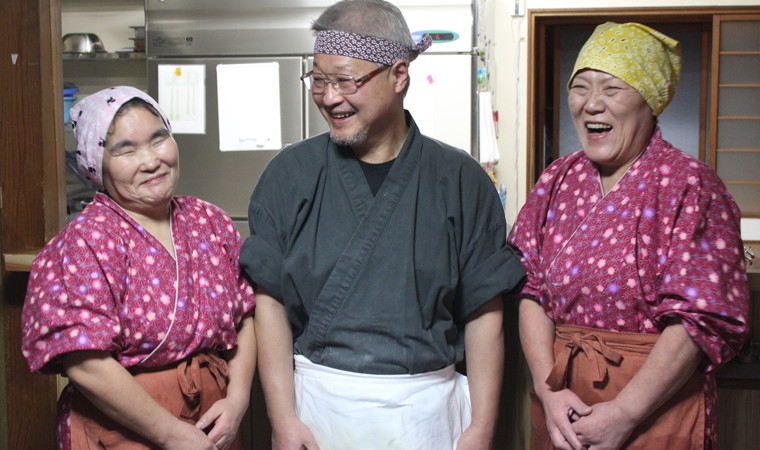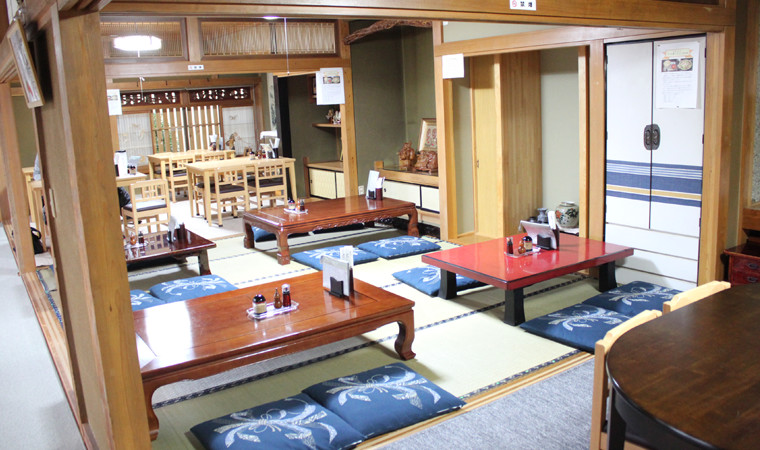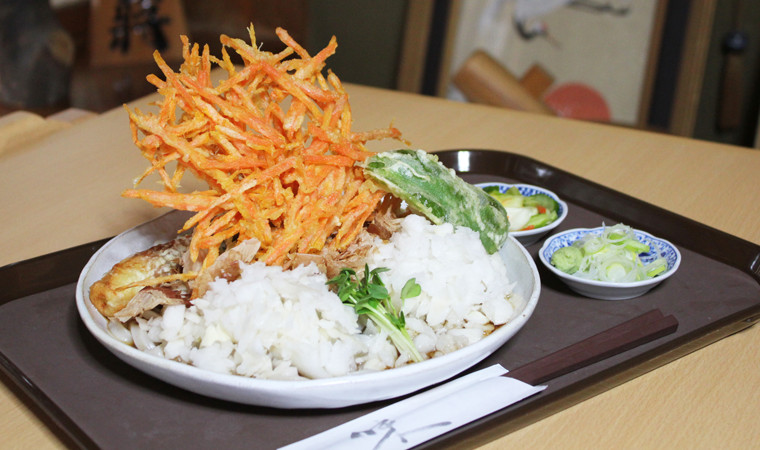 Hand-made udon "Terui"
The shop owner Takao Terui from Shinjo city opened three restaurants Musashino Udon on the road that makes a U-turn through Tokyo and Saitama and then leads back to the local area. Hand-made udon made from scratch with the local wheat flour and whole grains is very popular here, plus, you may enjoy the famous cold Bukkake Udon served with a generous amount of fresh veggie and tempura garnishes! A delicious Nabeyaki Udon noodles in a warm savory broth with more than 10 different ingredients is available at anytime a year.
[OPEN]
11:00-15:00(LO.14:30)
[HOLIDAY]
Monday, the 4th Tuesday(If a Monday is national holiday, the next day)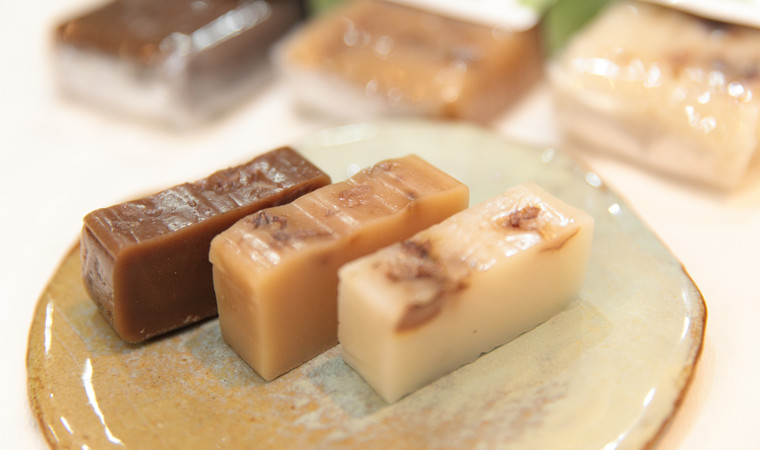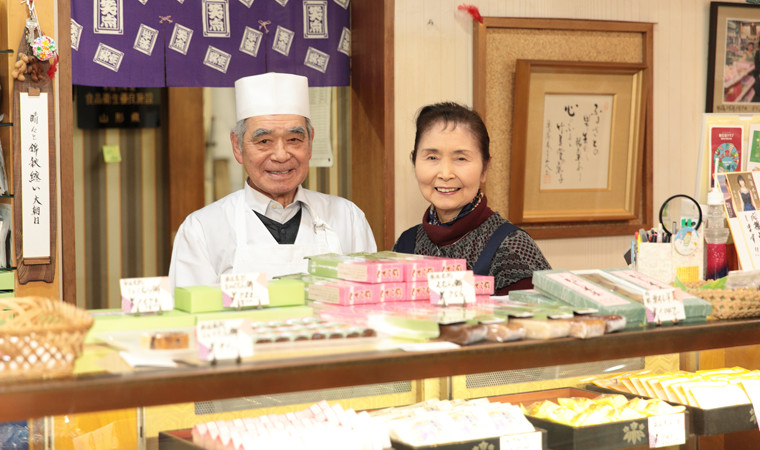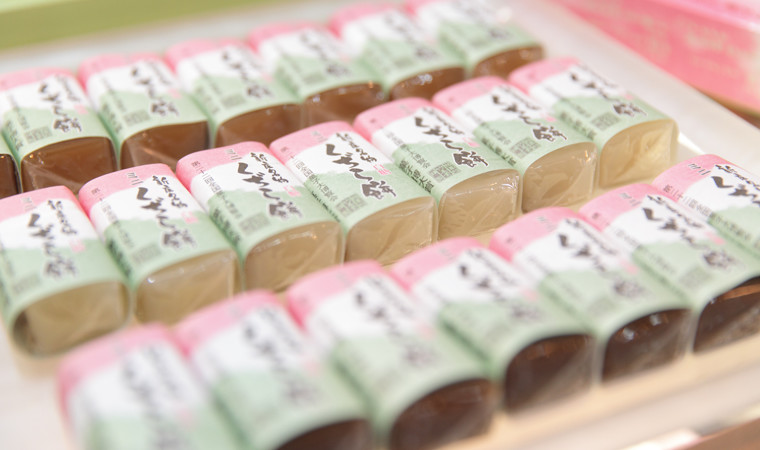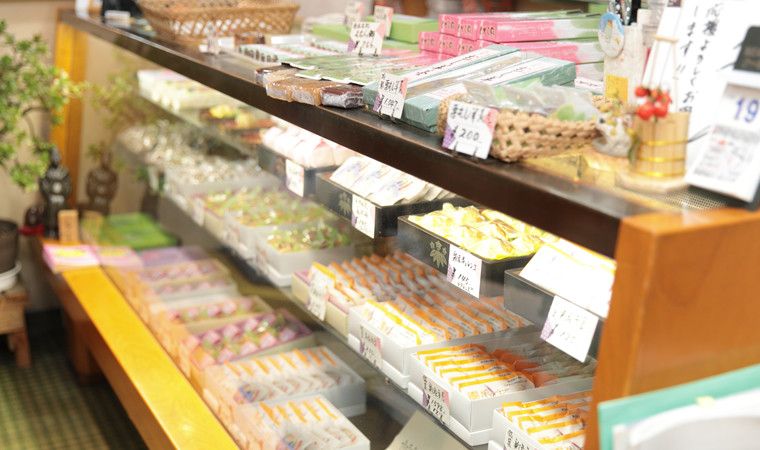 Takemidou
Founded in 1958, a well-established confectionery shop "Kujira Mochi", which have been serving the traditional sweets of Hina Matsuri time (Doll's Festival) for more than 300 years. The shop owners Masaru Nagakura and his wife Mieko use a special old mochi (rice cake) recipe protecting the taste without using any additives. Enjoy the delicious, soft and chewy Kujira Mochi made with fine rice dough. It gives you a nostalgic taste of home.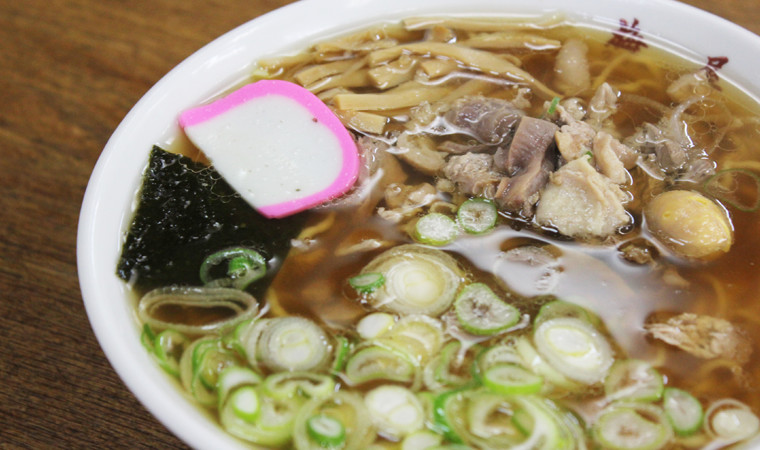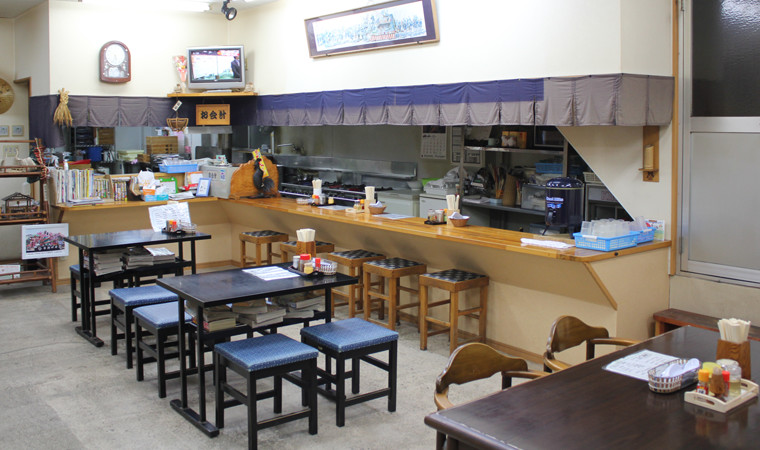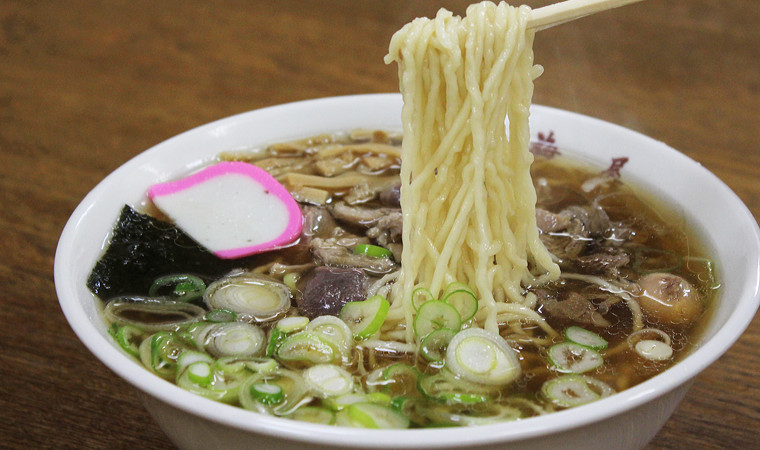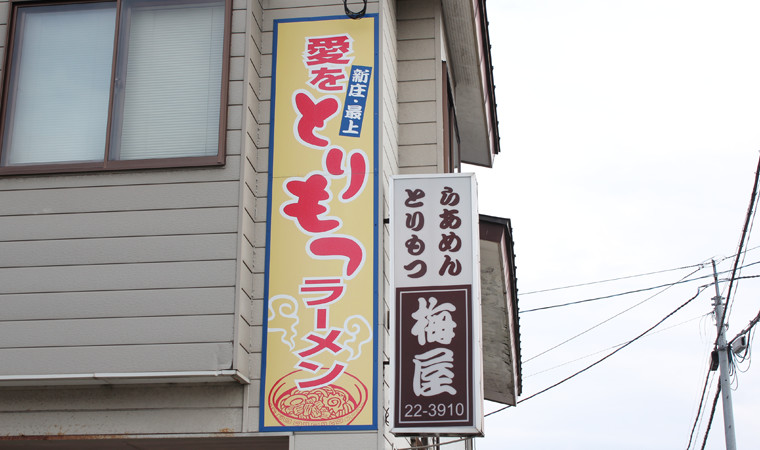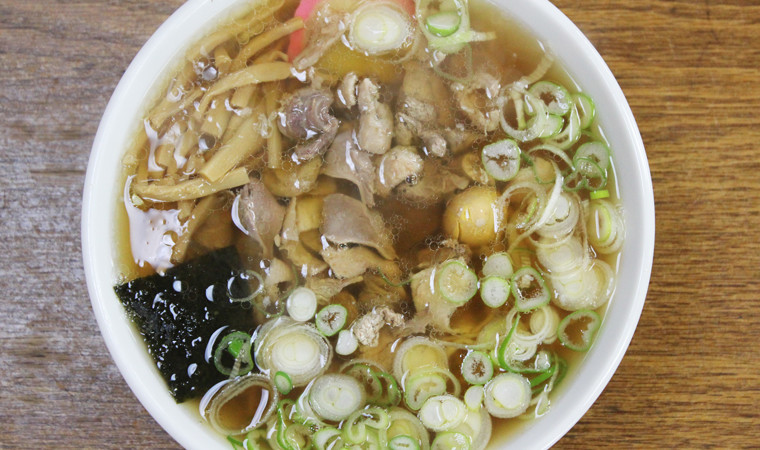 Umeya
From the very old days Shinjo city has been known for a culture of eating chicken together with its intestines. Therefore Tori Motsu Ramen has become a soul food for the locals and the "tori motsu ramen party for its lovers" has been established. There is a special committee, which makes sure that only fresh local chicken is used to make the famous Tori Motsu Ramen. Having not just usual but a crispy deep taste it is defintely a gem of the area.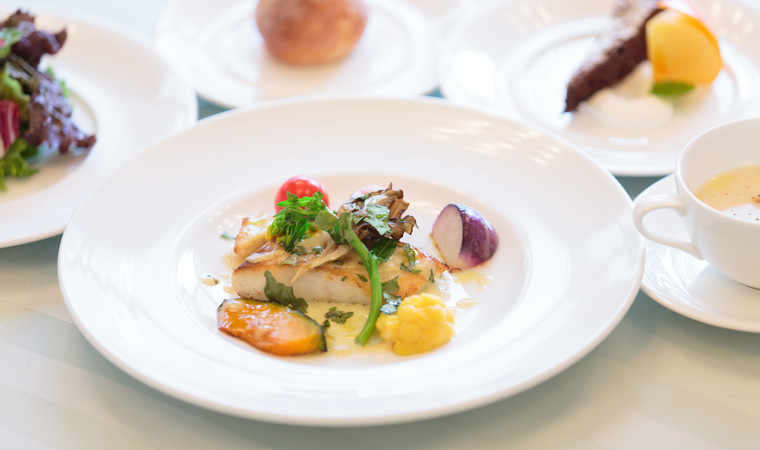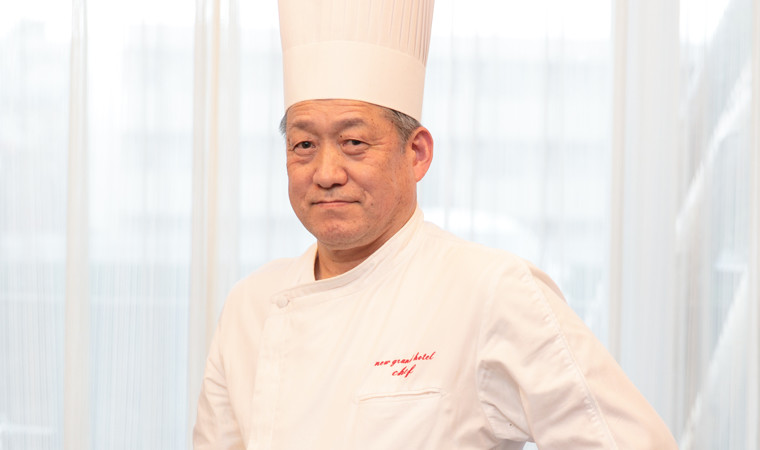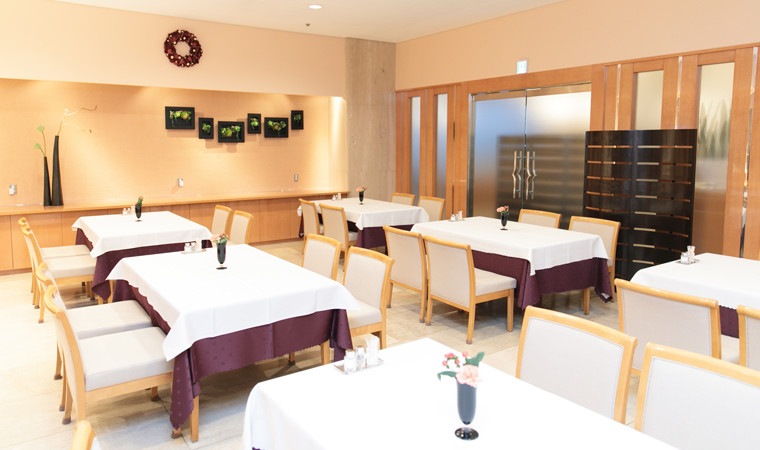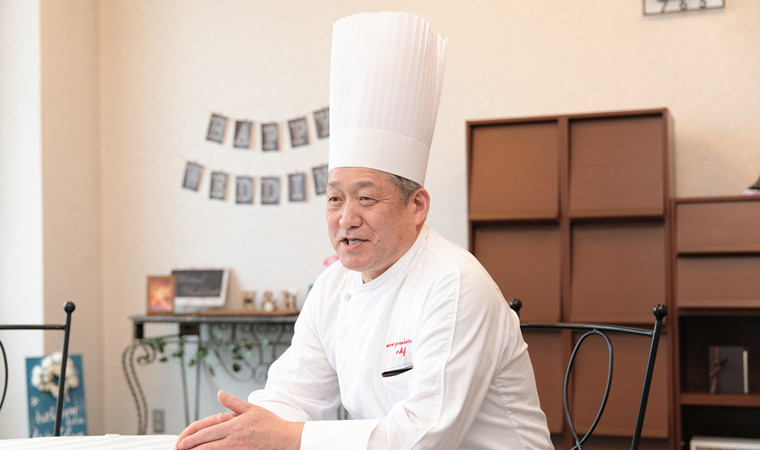 Re voir
A French restaurant where you have a chance to try a few unique traditional vegetables grown only in Shinjo and Yamagata such as a special kind of taro called Jingoemon Imo and Hijiori turnip. Don't miss a chance to try the local special meals made by Mr. Yoshihiko Tanno, a PR ambassador for traditional Yamagata vegetables.
[GENRE]
French restaurant
[OPEN]
11:30-14:30(LO 14:00)、17:00-20:30(LO 20:00)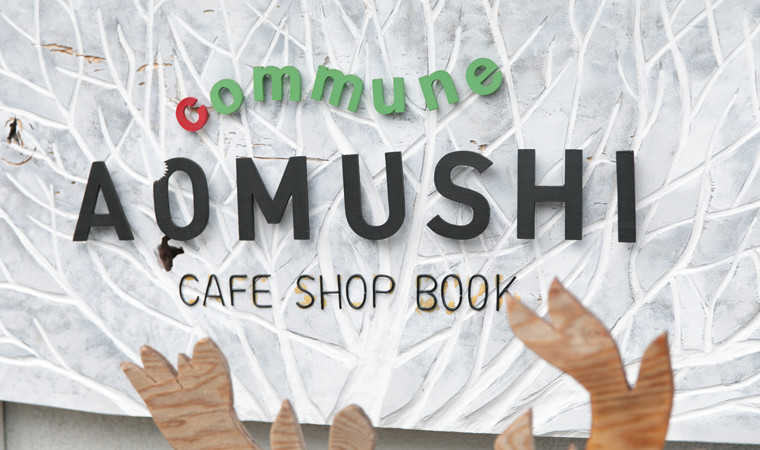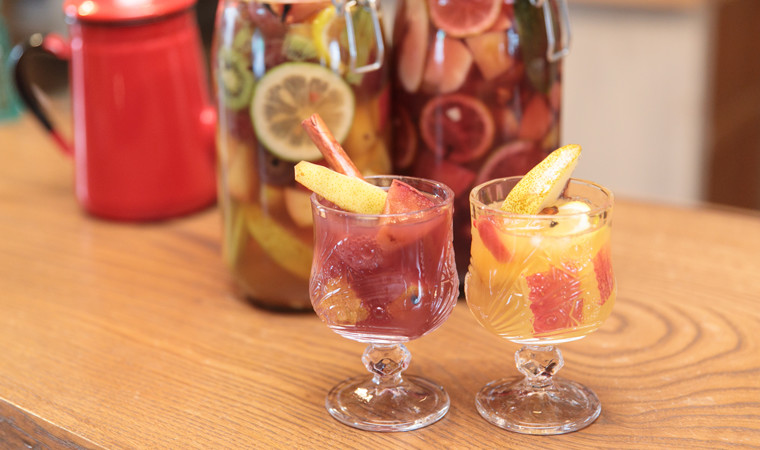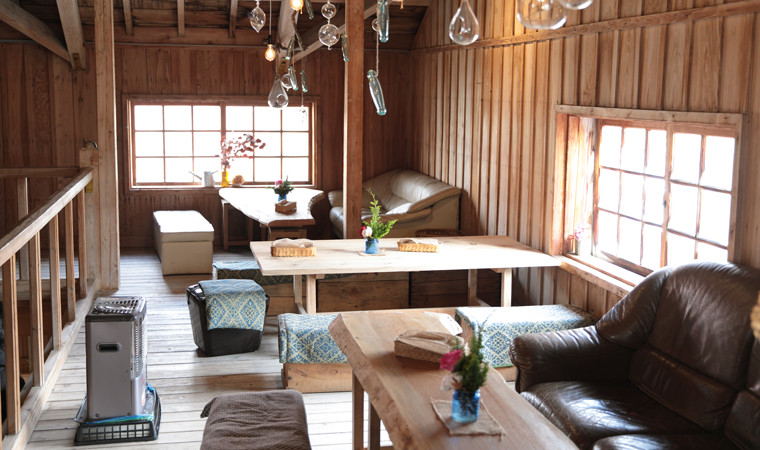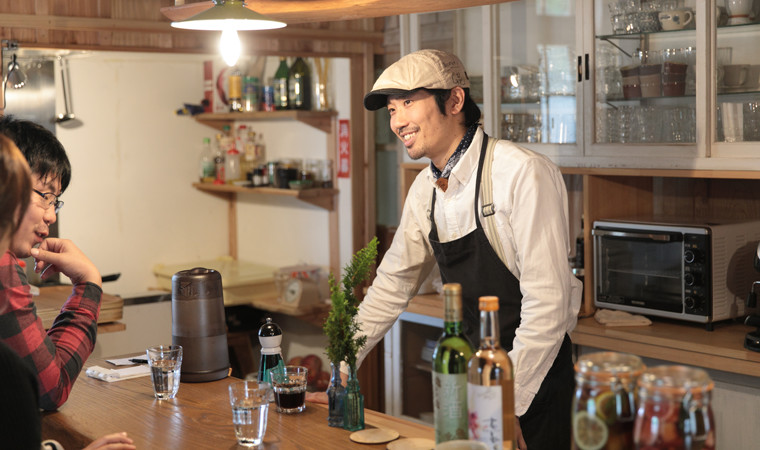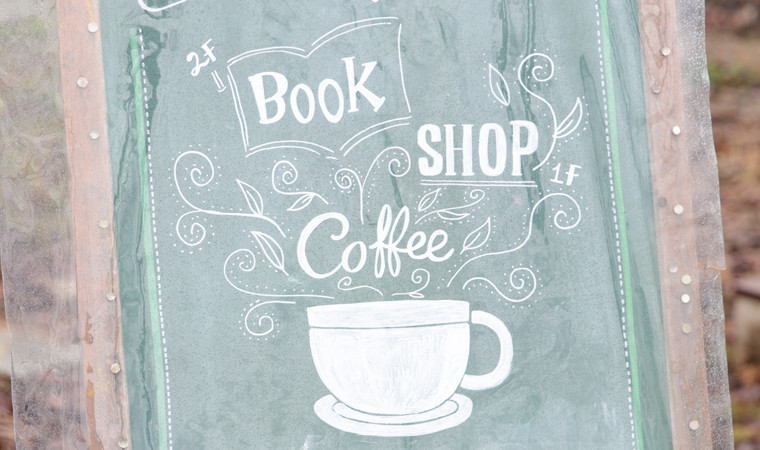 Commune Aomushi
Weekend Cafe opened in August 2016 by the local volunteers. They also designed and decorated the interior themselves inspired by the silk experiment station buildings from the early Showa period. Here you can enjoy the traditional dishes and sweets made from the local ingredients. The shop also has a gallery of handmade goods and barter books shelves, which gives you a great opportunity to have a relaxing time while enjoying the season's scenery.
[TEL]
0233-22-2111(Shinjo city Tourism Division)
[HOLIDAY]
Irregular Holidays
Editor's note
What do you think? Shinjo, the snowiest city in whole Japan and the country gourmet treasure, is a must-visit place without a doubt. People of this long winter area have always been treating food in a very special way making their own recipes, keeping the taste and valuing the importance of preserving its freshness. Give a try to the unique homemade specialties and the local pride such as Tori Motsu Ramen, Kujira Mochi and others. Sometimes the taste can be strong, sometimes it be soft, just like Shinjo people themselves. Once you try it you will never forget it. Be sure to come and enjoy a special taste of Shinjo area.
Last Update 2016/12/22
Interview / text by KADOKAWA Uplink Inc.