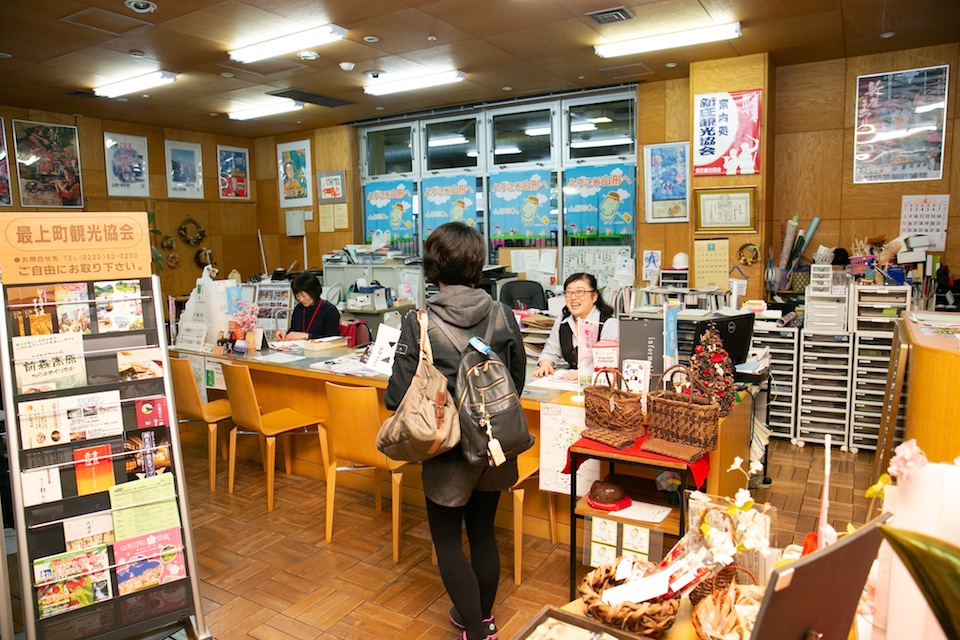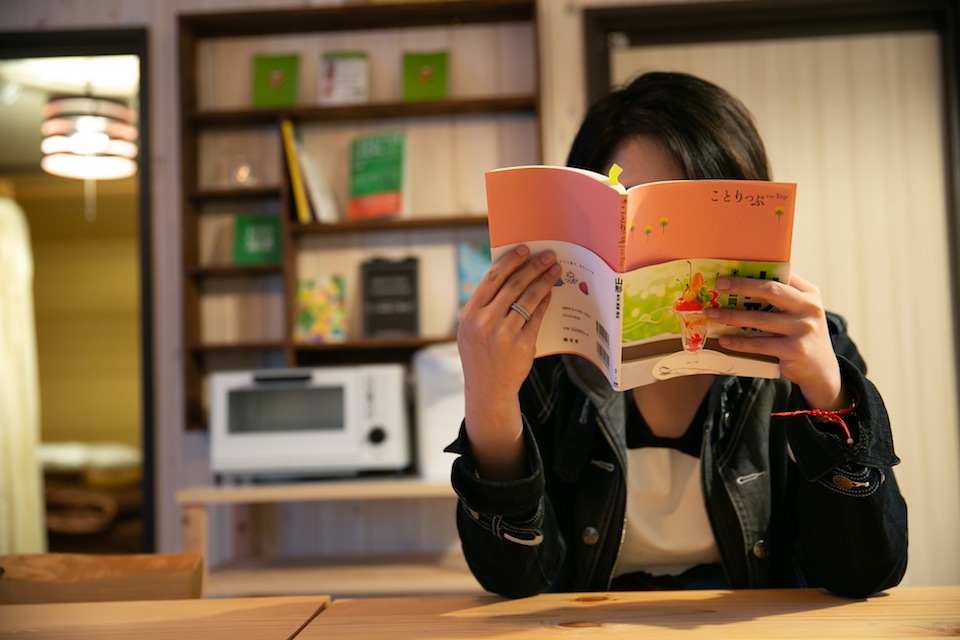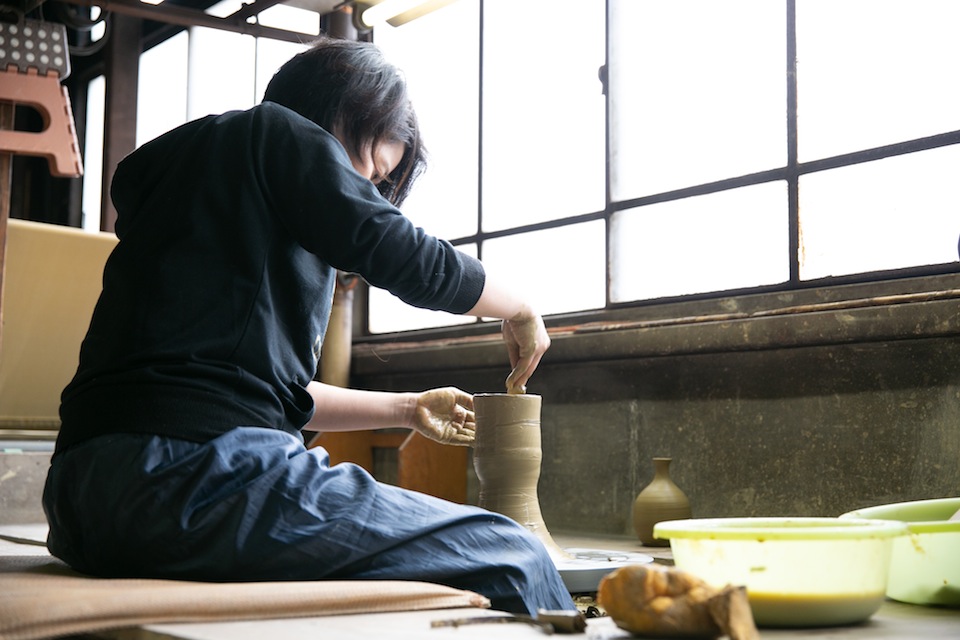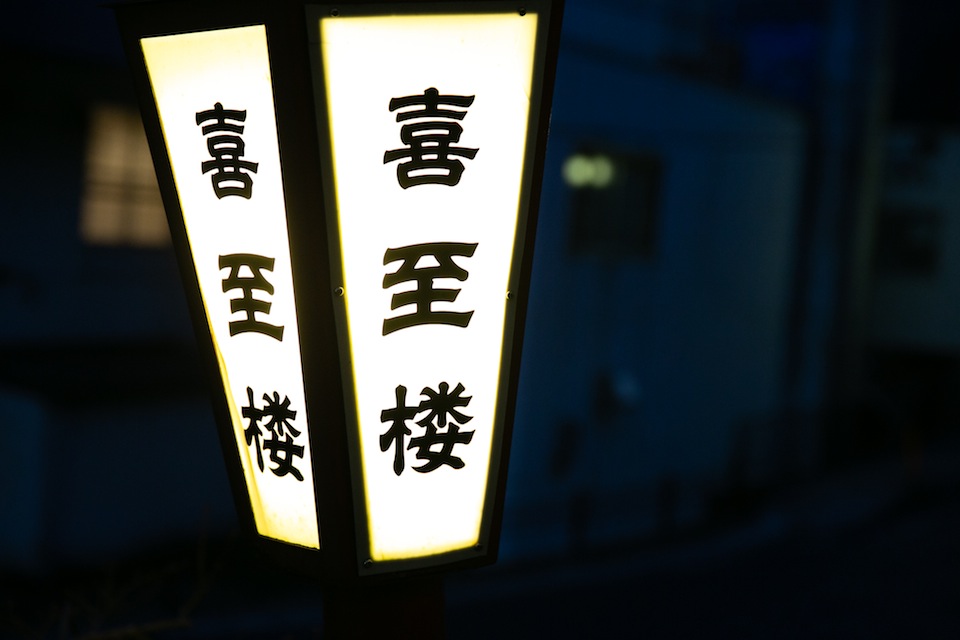 A young Taiwanese lady's trip to Shinjo・Mogami in the spring of 2018.
This Taiwanese lady loves Japan and visited Shinjo・Mogami on a tour to experience rural Japan.
Tohoku is her favorite part of Japan.
She planned her own three-day journey by herself. It was a trip of simple pleasures with the goal of creating the chance to meet residents and learn more about a smaller town environment. " Ichi go ichi e", a once-in-a-lifetime occasion, is her favorite expression.

This trip route
Start from Shinjo station! → C'mon to Camo-on → Mogami Bussankan → MINOMUSHI
Shinjo Higashiyamayaki pottery workshop → Enmanji → Mushroom Stand Funagata and Factory tour → Niwatsuki Kannon Buddha → Kosugi no Osugi giant cedar tree →Kishirou
Getapan → Torigoe Hachimangu shrine → Tokyo
DAY.1
DAY.1 13:00 
Let's start the tour from Shinjo station!
Kamon duck & soba restaurant at Shinjo Station
Duck and Japanese soba restaurant Camo-on, Shinjo station main shop The restaurant owner raises duck on his own farm and specializes in growing Mogamiwase, considered the best quality soba, in order to make juwarisoba.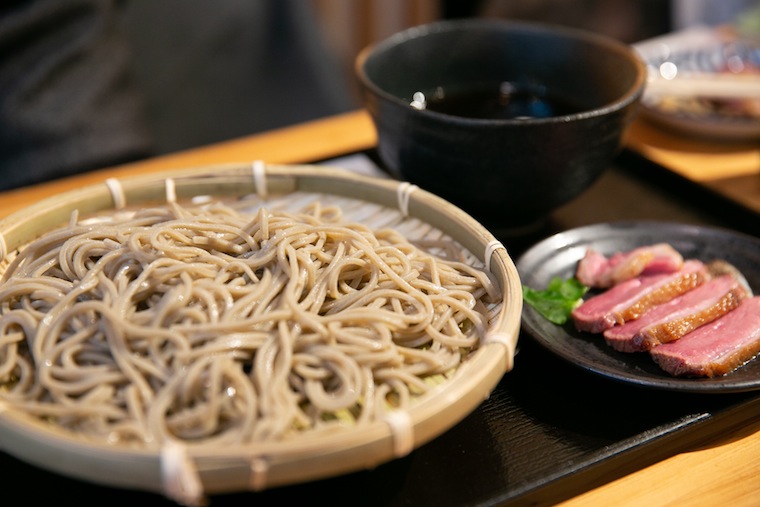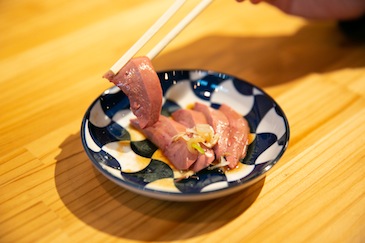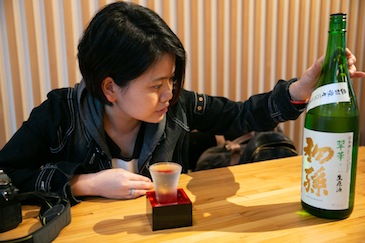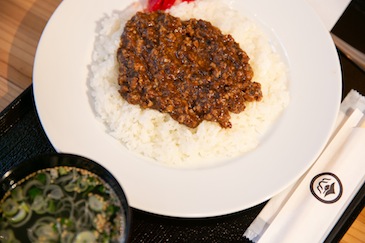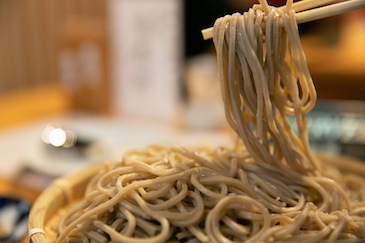 ※Please feel free to inform staff if you have an allergy to soba or other ingredients. They offer an udon menu as well. From 14:00 the restaurant serves duck cuisine and other dishes as an accompaniment to beverages.

Kamon duck & soba restaurant at Shinjo Station
DAY.1 14:30 
Selecting things to buy for dinner at the souvenir shop in Shinjo station.
Mogami Bussankan
The visitor from Taiwan had arranged to stay at a new Shinjo guesthouse so before going there she went to the Mogami Bussankan to find local foods she was looking forward to eating. She had made sure to check out local foods in advance so, without hesitation, she bought natto. She could not stop shopping for typical products since she wanted to sample a range of Shinjo foods. Portions for dinner were large!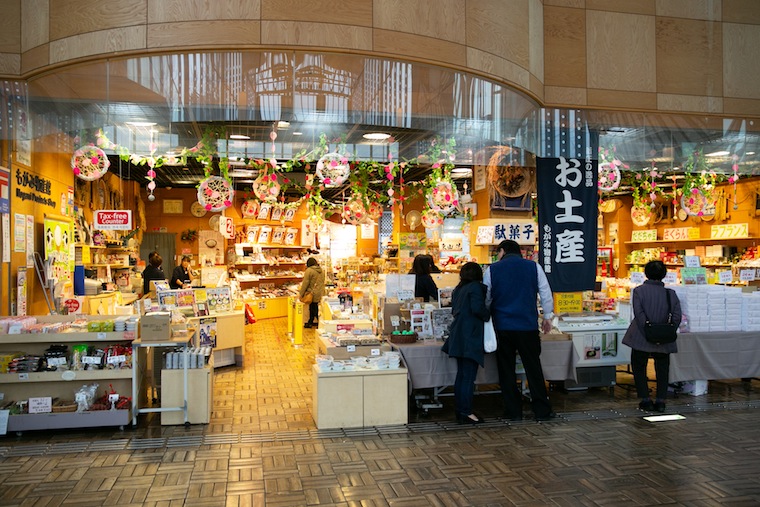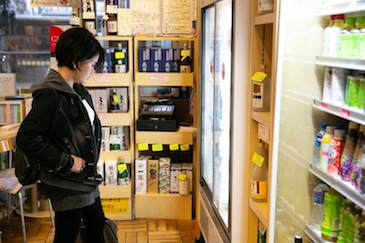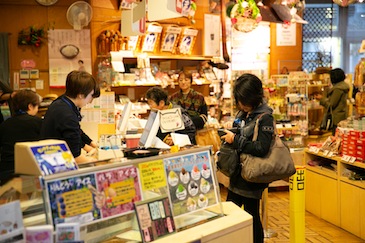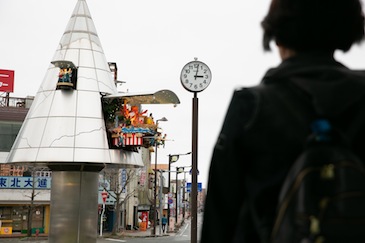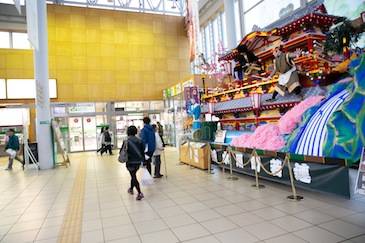 DAY.1 16:00 
Become friends with local people at the new guest house.
Guest house MINOMUSHI
Shinjo Ecology Garden accommodation and interaction facility, Guesthouse MINOMUSHI MINOMUSHI is a guesthouse that opened in February 2018. The guesthouse was renovated with a view to encouraging interaction between visitors and local people. Volunteers working with passion and warm hearts completed the renovations. Shinjo city believes that architectural students doing research in Shinjo, individual guests, or backpackers from overseas should have the chance to get to know each other and talk about the history and charms of Shinjo. The facility has a Japanese style tatami room, two bedrooms, a shower, restrooms and a self-catering kitchen. It can accommodate up to 7 people.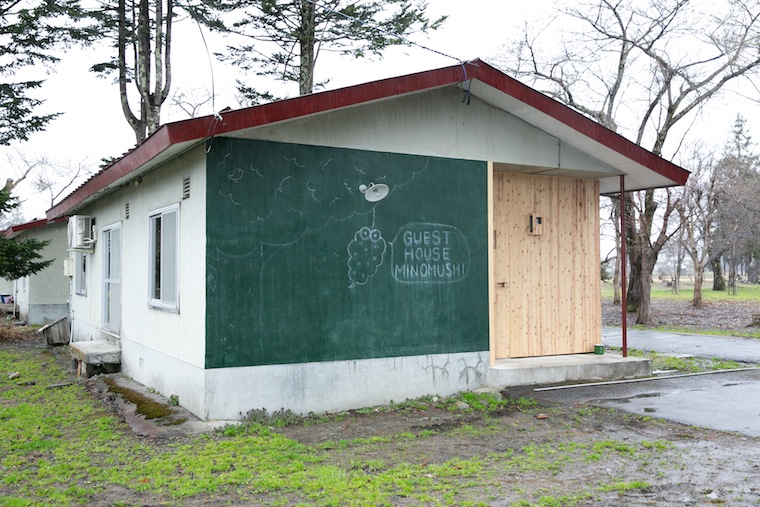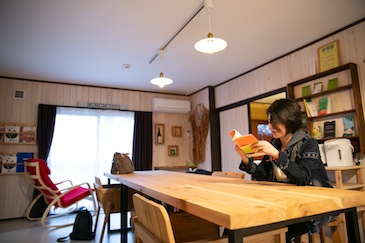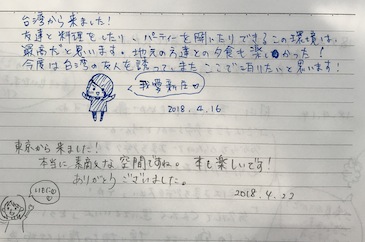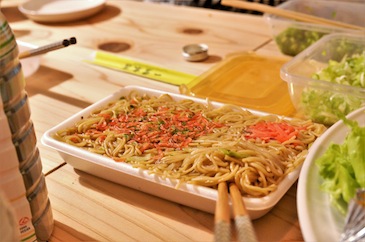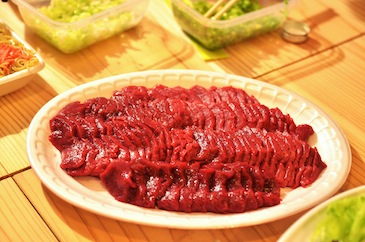 Guest house MINOMUSHI
[Open]
Check-in 15:00~17:15 Check-out 8:30~10:00
[Charge]
Adults 3000 yen / Children 1500 yen (Junior high school students and younger)
Reservation for whole building per a night 15000 yen (max 7 people)

[Other charge]
Linen laundry 210 yen
[Facility]
2 bedrooms (max 2 people each) / 1 Japanese style room (max 3 people) / 1 dining kitchen / a shower / restrooms (for woman and man) / a washroom

[Amenities]
hair dryer / hangers