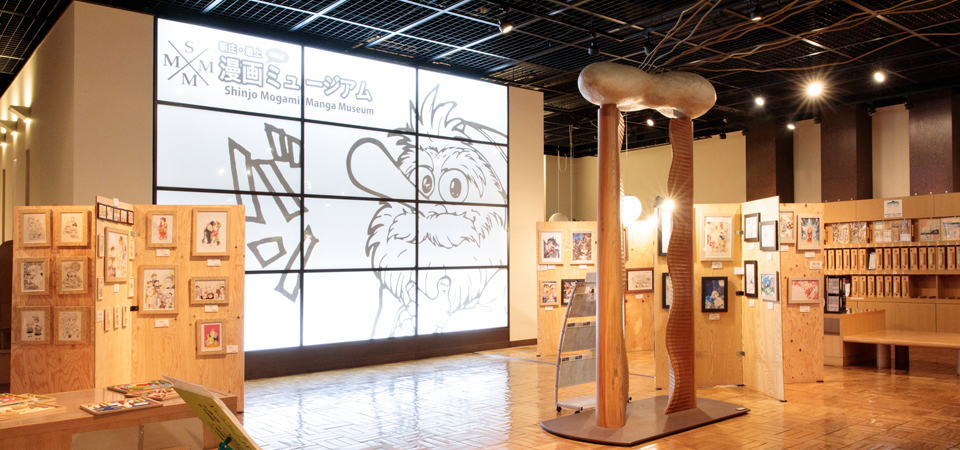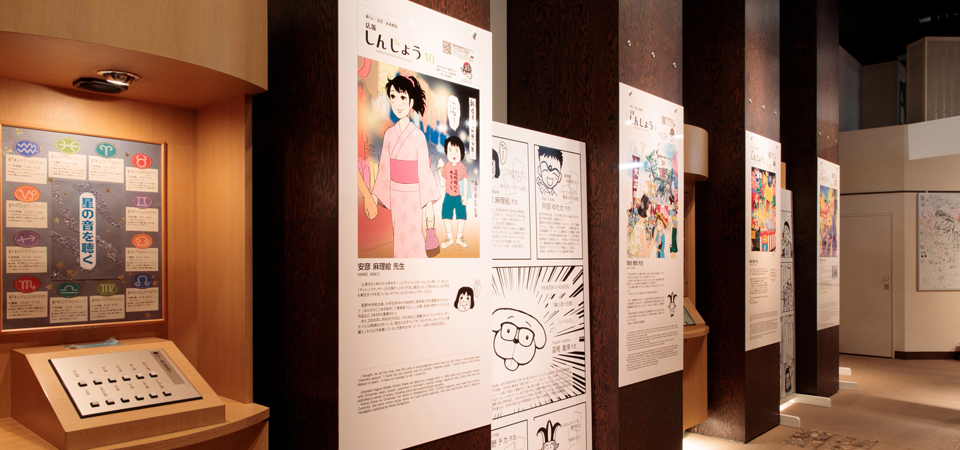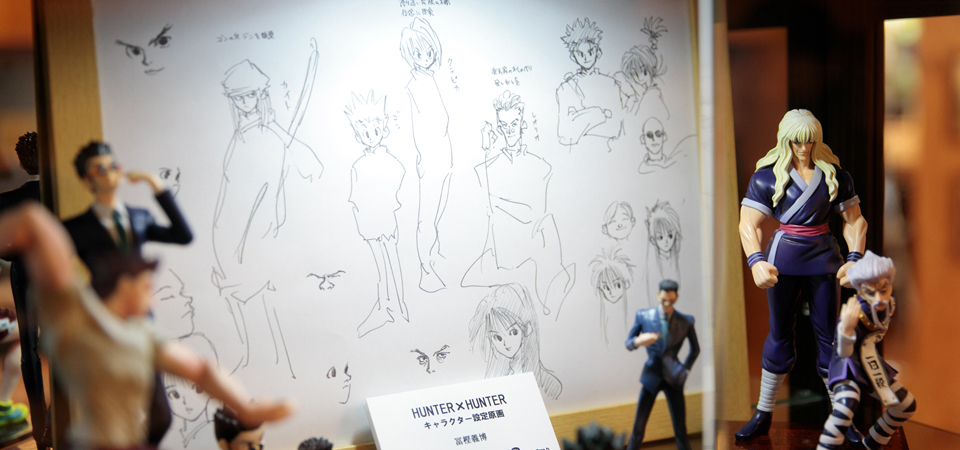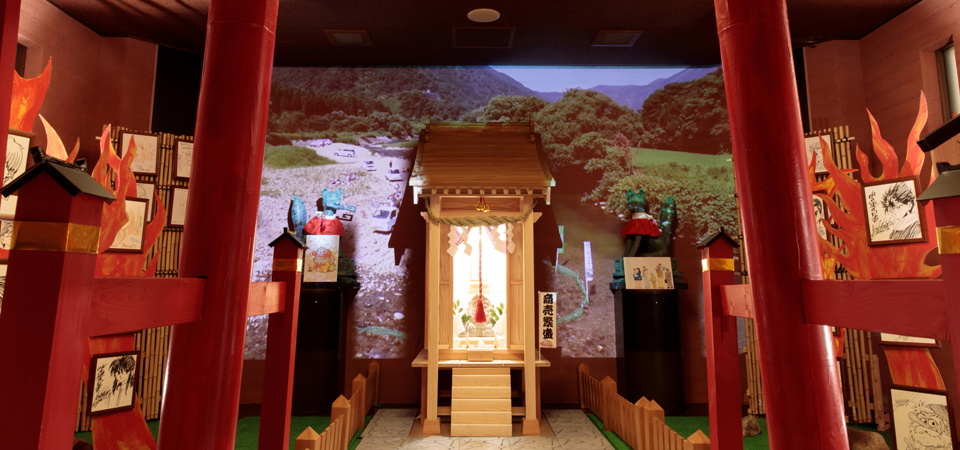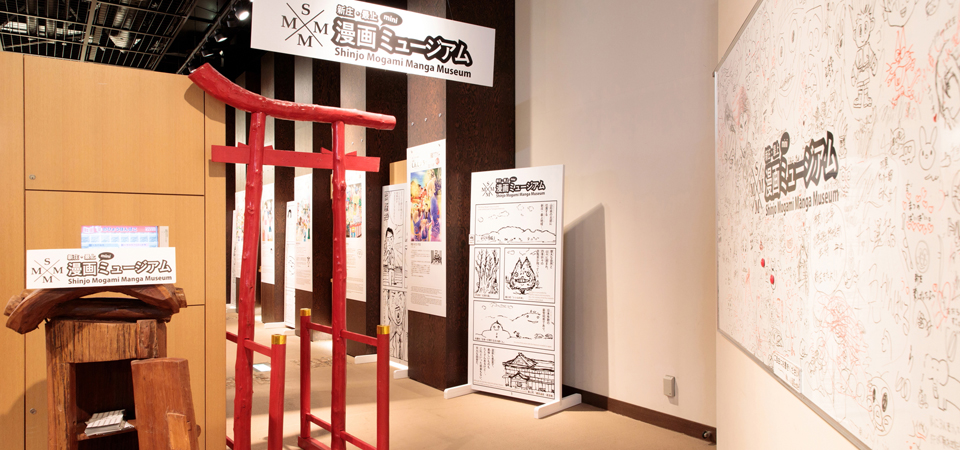 A treasure trove of artwork by Japan's top manga artists, all in one place: The Shinjo Mogami Manga Museum!
The Shinjo/Mogami area has been called a "mangaka holy land" for having produced so many manga artists. Come check out the newly-opened Shinjo Mogami Manga Museum!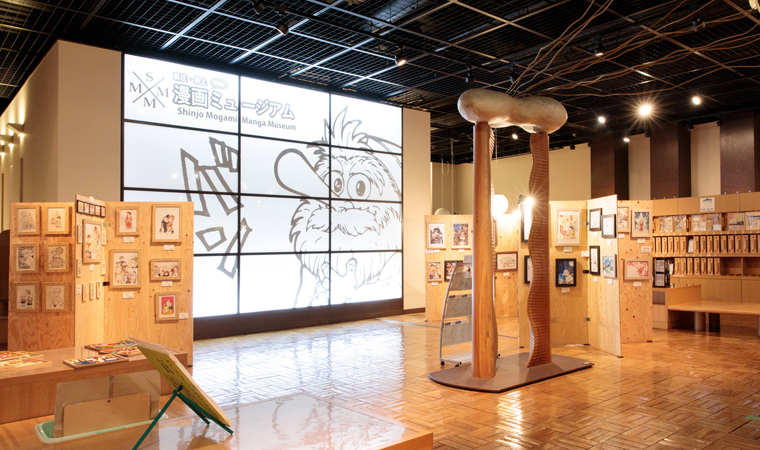 As the birthplace of many famous creators, such as Yoshihiro Togashi, the author of Hunter × Hunter and Yu Yu Hakusho, Yutaka Abe, who has worked on the Detective Conan movie series, and Richi Okada, author of My Marriage, a manga that became a hit TV drama series in Japan and Taiwan, the Shinjo/Mogami area is attracting attention from all over the world. At the newly-opened Shinjo Mogami Manga Museum, visitors can see hand-drawn illustrations, autograph boards, replicas of original art, figures that aren't for sale anywhere, and much more. Fans won't believe all of the rare items on display! Come see what all the excitement is about!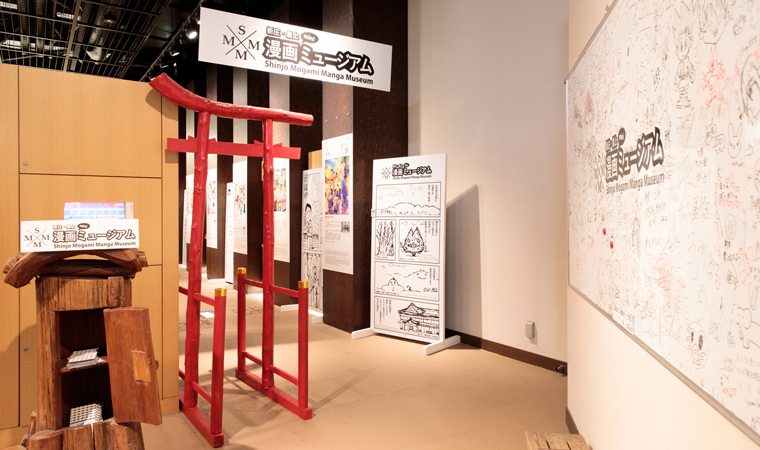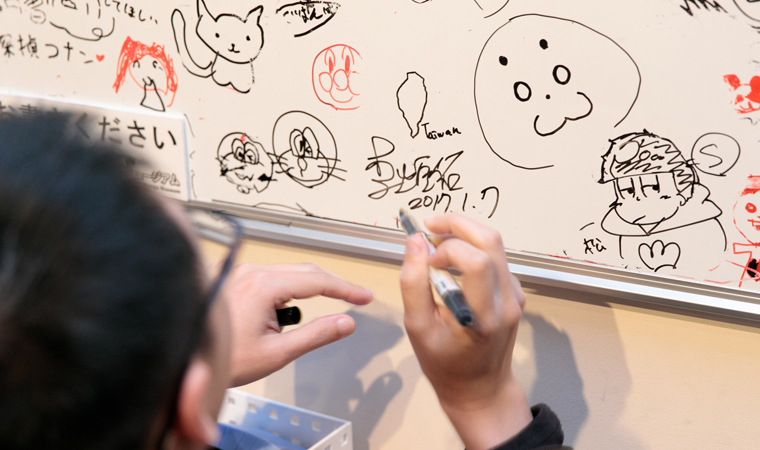 A welcome board can be found at the entrance for visitors to write messages. Anniversary messages are very welcome! Many talented visitors have also added their own illustrations; some of which might be the beginning of a future career in manga!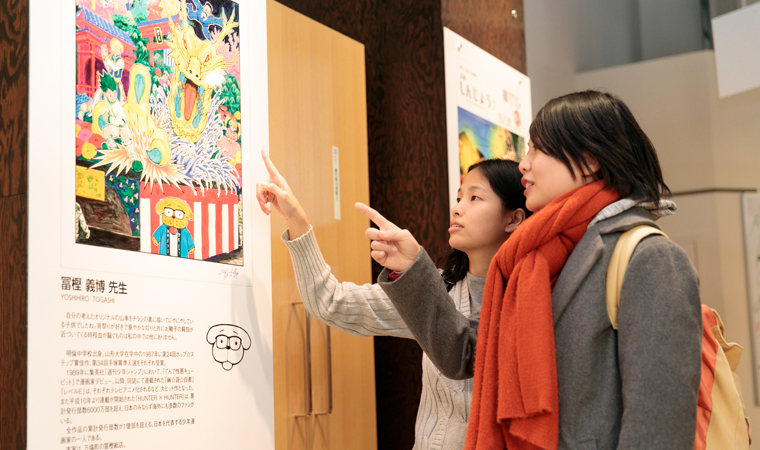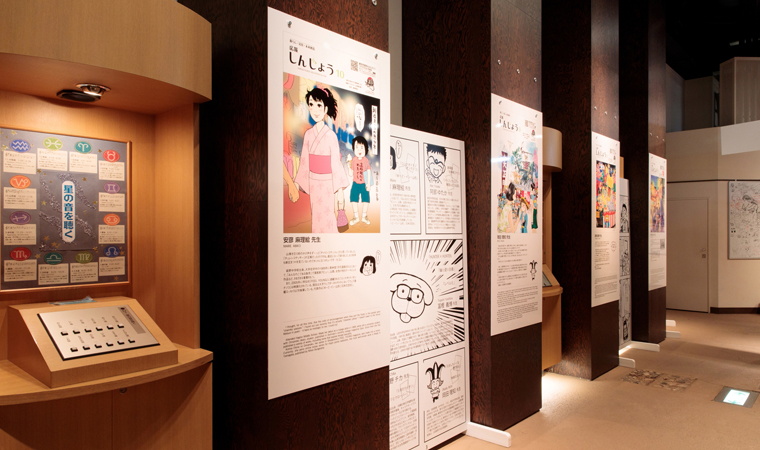 The next exhibit introduces famous manga artists connected to the Shinjo/Mogami area and features panel displays they drew for the Shinjo Matsuri Festival. Last year, a number of pieces depicting childhood memories and hometown love were on cover pages of promotional booklets for the city of Shinjo.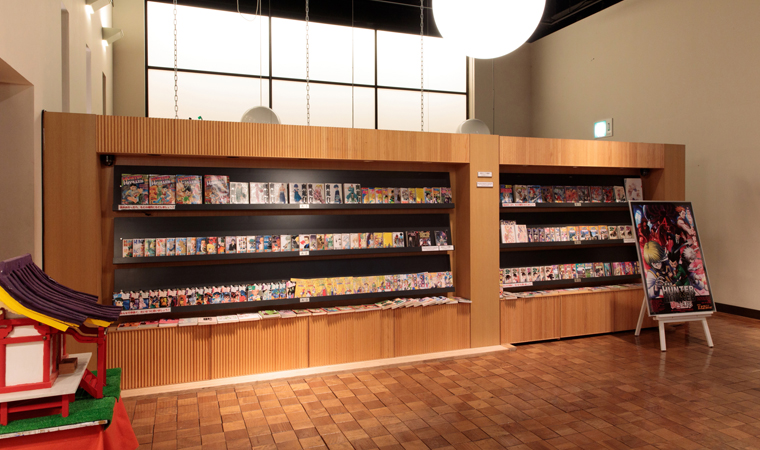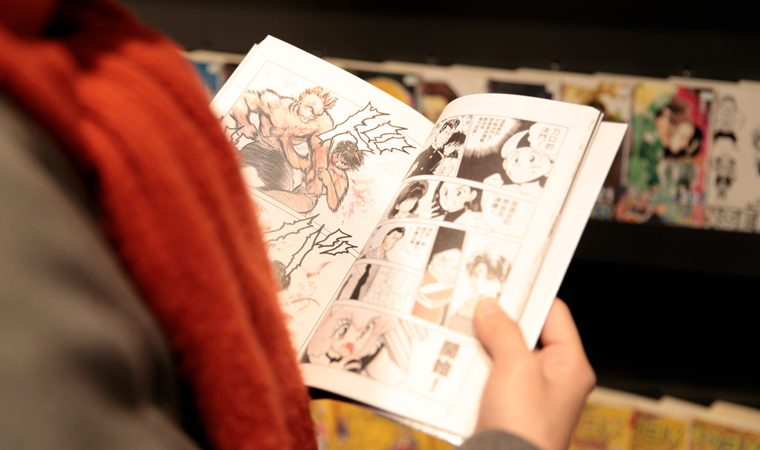 At the manga exhibit area, around 200 comics, including foreign language editions, are available for visitors to read and enjoy. This corner features nostalgic debut issues and comics that are now hard to find.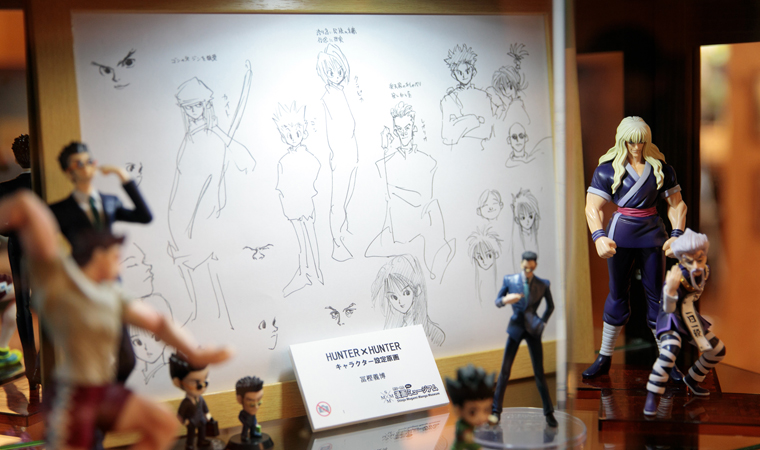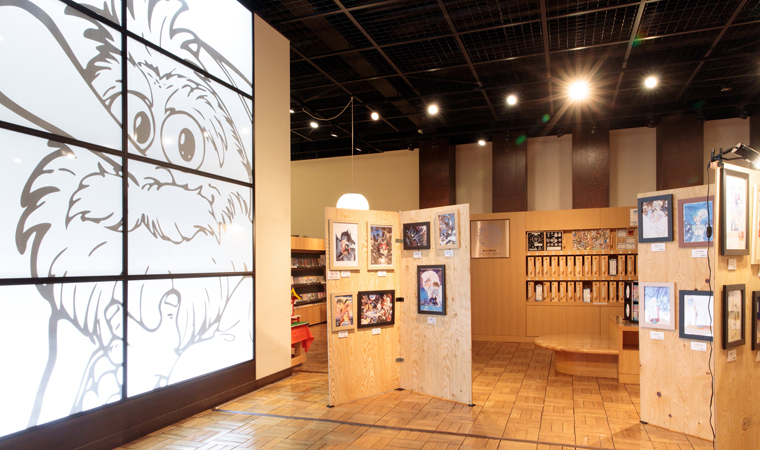 This is the original art exhibit area, which showcases over 100 replicas of original artwork from each illustrator. One of the most popular displays is Yoshihiro Togashi's Hunter × Hunter character designs. Drawn one year before the manga was serialized, his sketches are one of the museum's most prized items.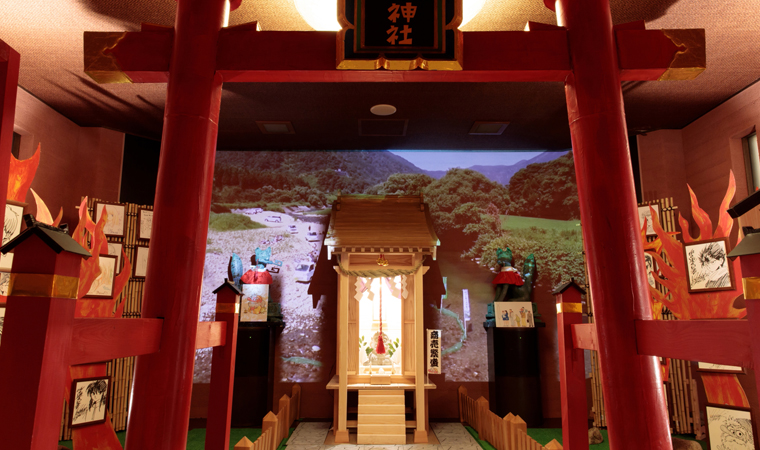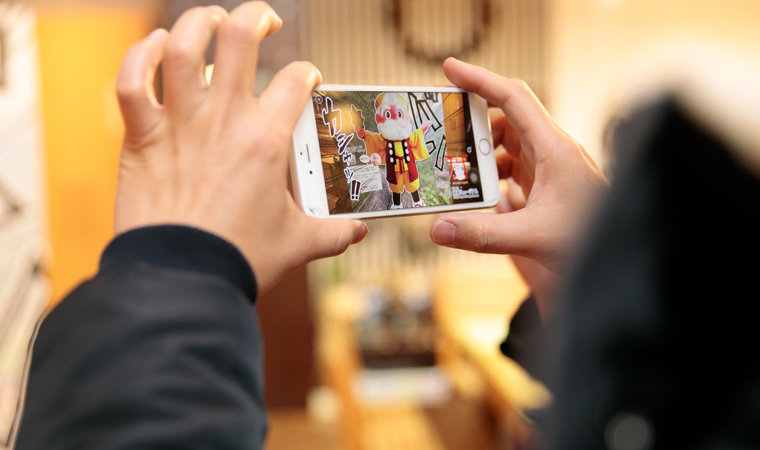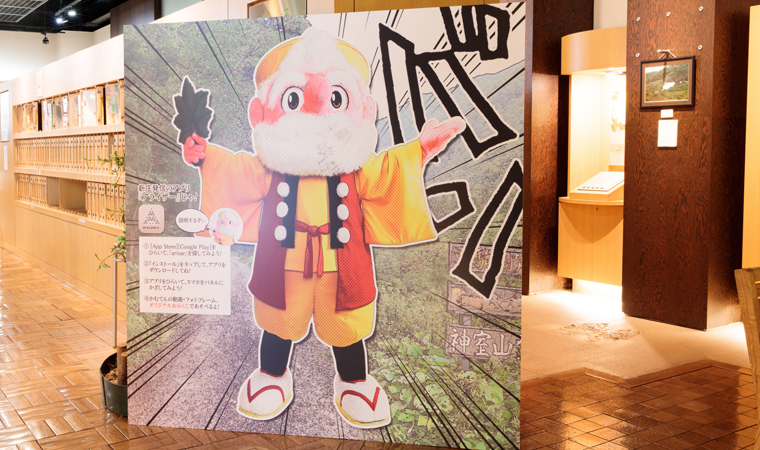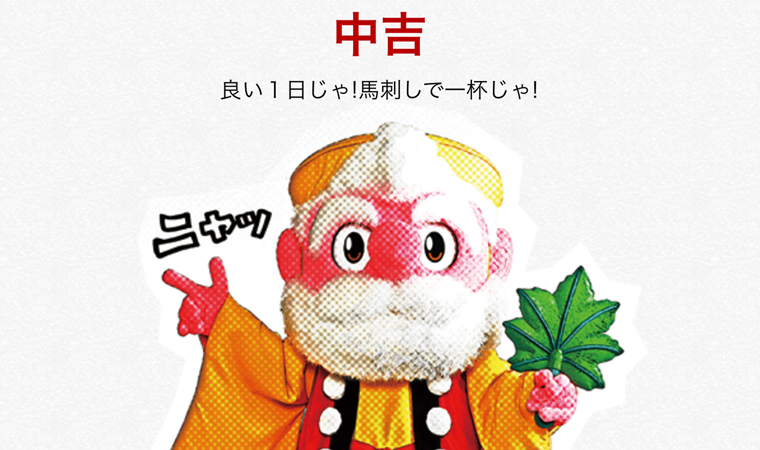 The last section of the museum features Kamuten, an official character for Shinjo City designed by Yoshihiro Togashi, as well as the much-worshipped "Kamuten Shrine" with art and signatures from all the manga artists! Kamuten is said to grant prayers for prosperous business and academic fulfilment?! If you use the Shinjo news app "arisar", you can enjoy the Kamuten Omikuji Fortune photo frame, among many others.
「ALISER」APP download from here App Spre / Google Play
The Shinjo Mogami Manga Museum
[HOLIDAY]
Open all year, except for the 2nd and 4th Monday of every month, 12/31, and 1/1
Editor's note
The Shinjo/Mogami area is the birthplace of many manga artists. The reason may be that because of the snow-filled winters, many children don't play outside and instead stay indoors to draw. Furthermore, the sensibility that comes from being raised in snow country, with its signature climate and geography, has inspired people all over the world to create their own stories. After you visit the settings of your favorite stories, why not come here to see the roots of your favorite authors, too? At the Shinjo Mogami Manga Museum, there is an abundance of treasures you can't find anywhere else.
Last Update 2017/3/31
Interview / text by KADOKAWA Uplink Inc.