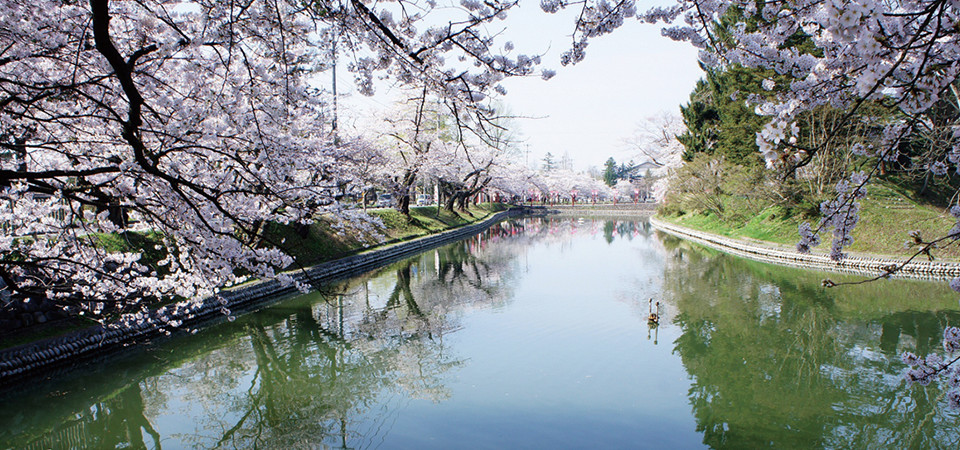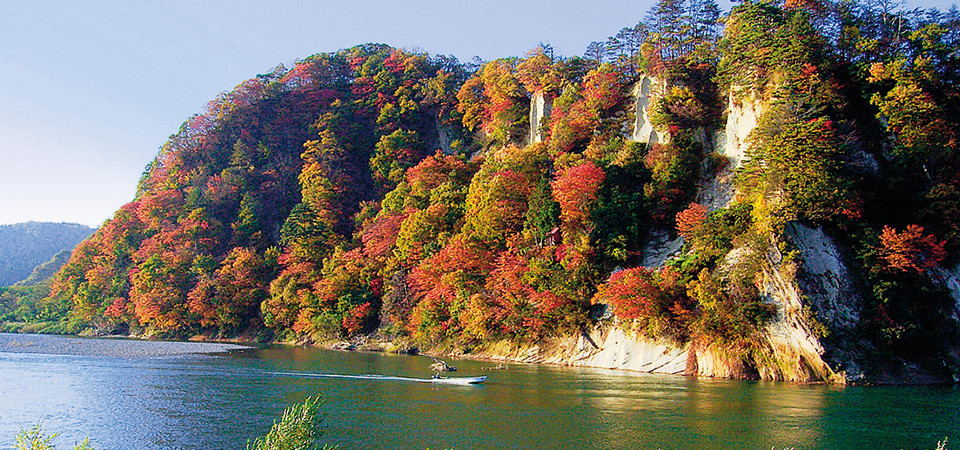 Color of Seasons ~Where do we go ?~
Shinjo is a city that became prosperous as a castle town of Shinjo clan that ruled Mogami area for 243 years. Why don't we visit ruins and the place which is related to Matsuo Basho?
Best Destinations in SHINJO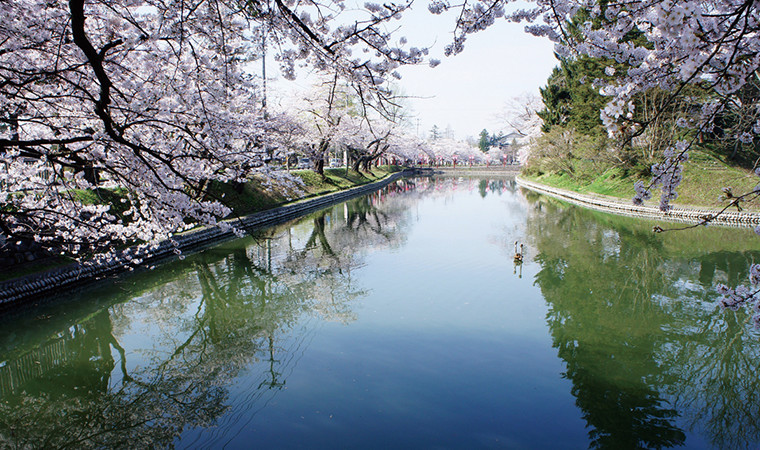 Shinjo Castle Site
Shinjo Castle was built by Tozawa Masamori in 1625, and for 243 years it was home to Tozawa clan. Being one of the best sakura spots, it has over 300 cherry trees blossoming in spring.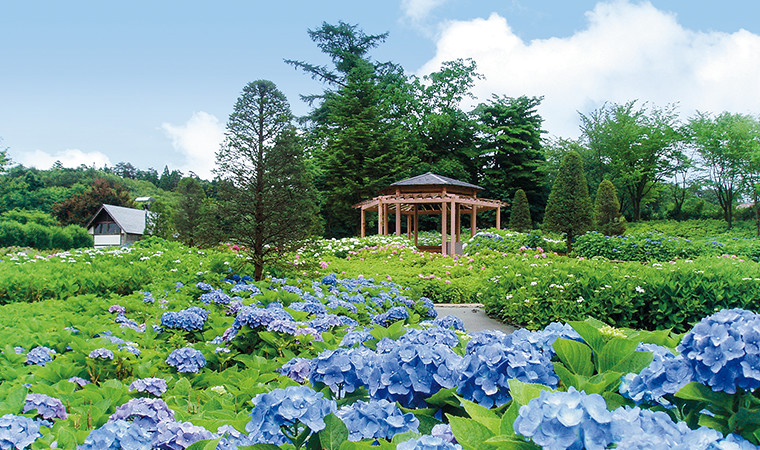 Higashiyama Park
A 17-minute walk from Shinjo Station. In the early July you can enjoy 34 different kinds of hydrangea flower inside the park when over 45,000 flowers come to their full glory.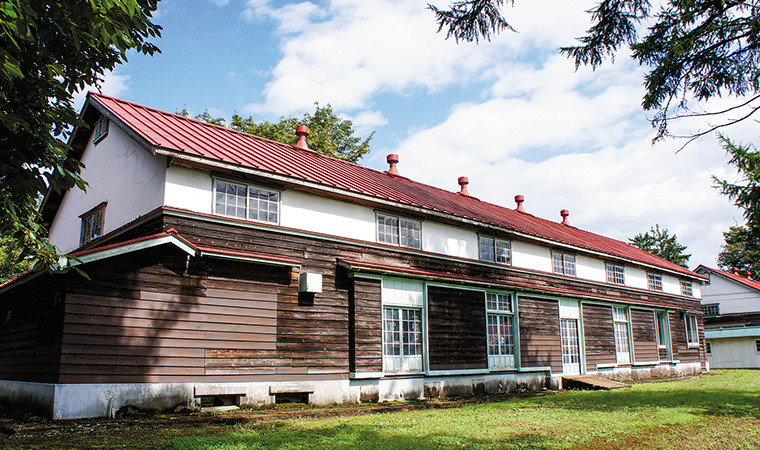 Ecology Garden
It is a relaxing setting surrounded by green trees and the silk experiment station buildings built in the early Showa period.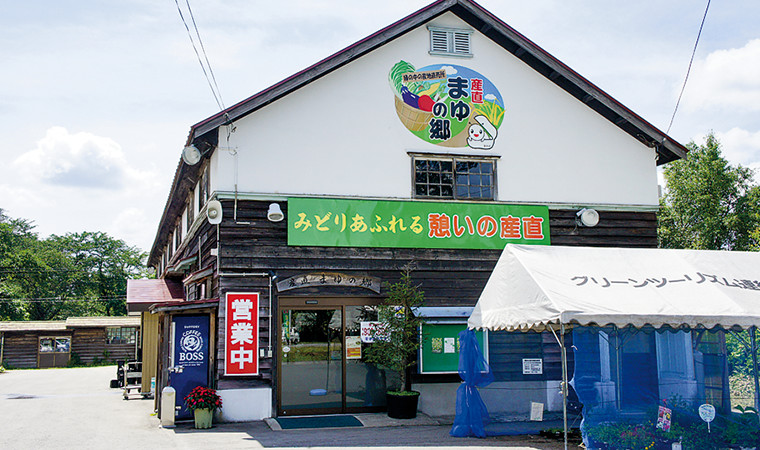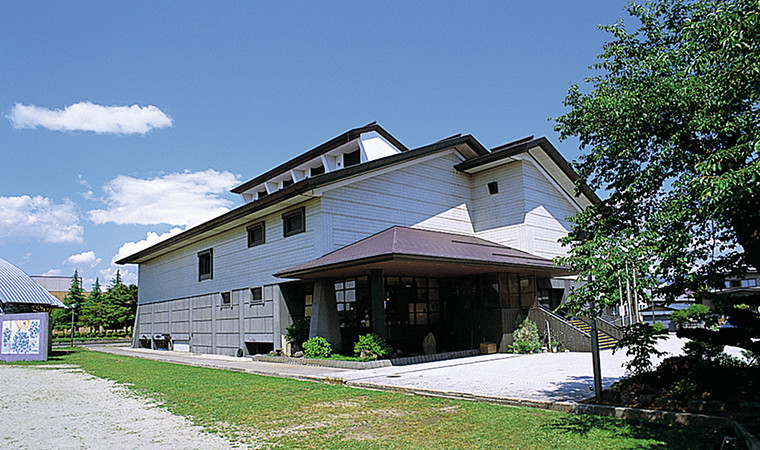 Shinjo City historical center
A sightseeing spot that introduces three main points of Shinjo - festivals, historical culture and folklore.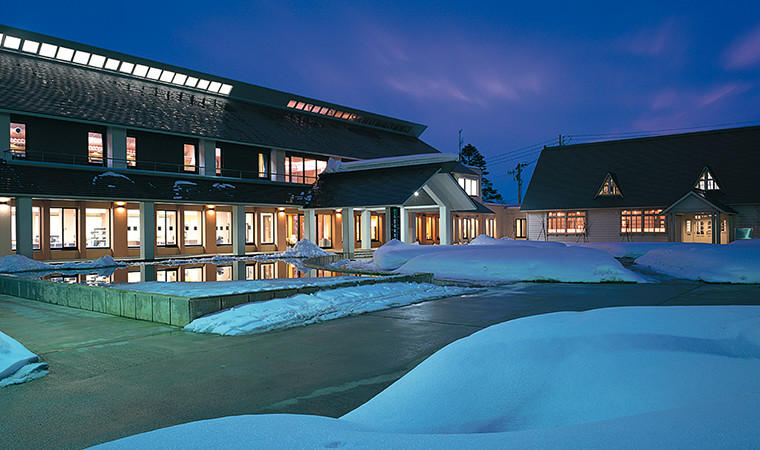 Hometown of snow information center
Shinjo, a hometown of snow, is also a hometown of the Snow Damage Relief Organization. There is also an exhibition of culture and life in a snowy country demonstrating beauty of the snow crystals from a scientific point of view.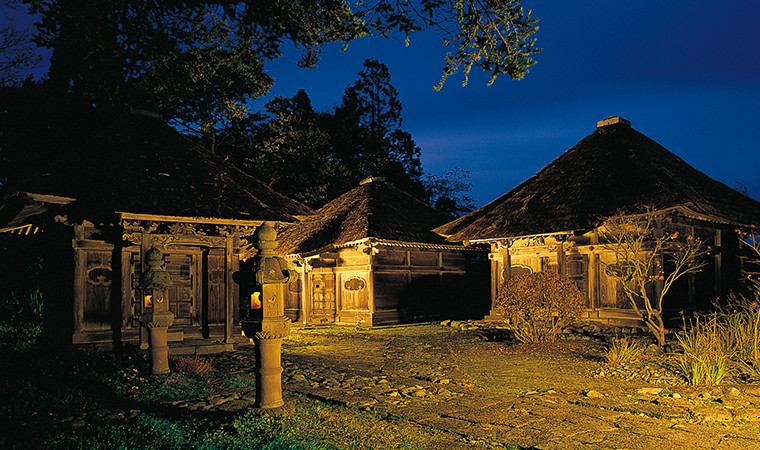 Tozawa family tombs
The cementry of Shinjo feudal lord Tozawa family from the Edo period. 6 beautiful well-balanced tombs called Atamaya are lining up in accordance with zelkova construction.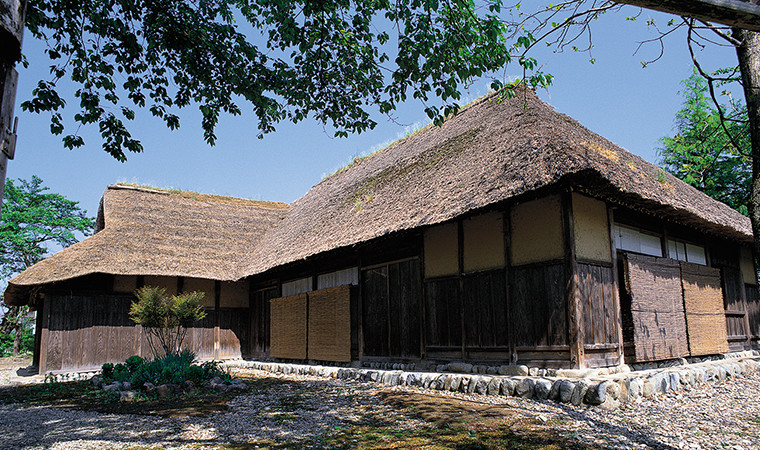 Yahagi family House
You may find the traditional farming houses of Maya Chuumon type presumably built in the middle of the Edo period.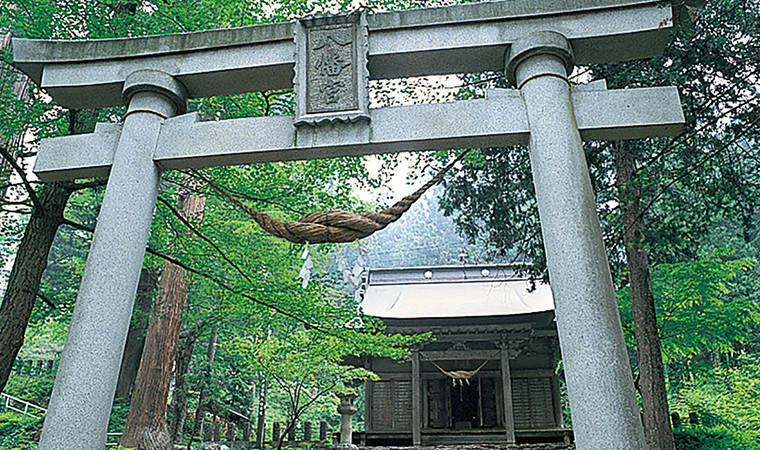 Torigoe Yahata Shrine
Honden is the oldest building in Shinjo built in the early Edo period in 1638 year. A front shrine, however, was added later by the second generation of the clan.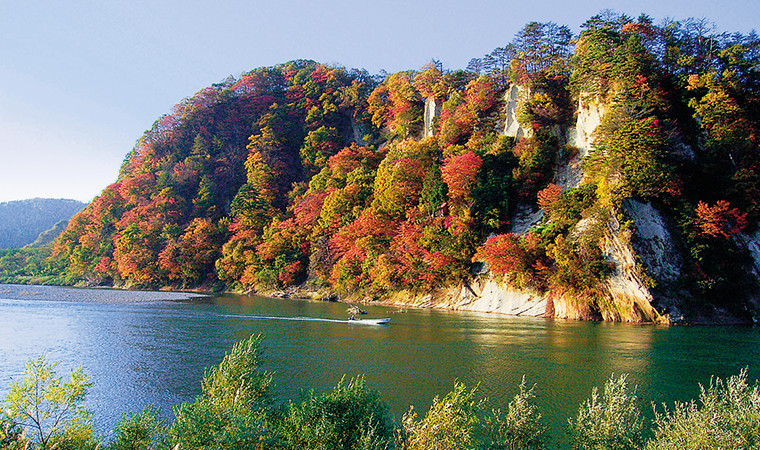 Motoaikai
In October 2014 it was declared to be a scenic spot of Oku no Hosomichi. In the vicinity of the Great Bridge of Motoaikai we can see ruins of Yamuki castle. Halfway up the cliff there is red shrine of Yamuki temple, where in 1187 procession of Minamoto Yoshitsuna have prayed. This is a very famous spot for fall leaves season.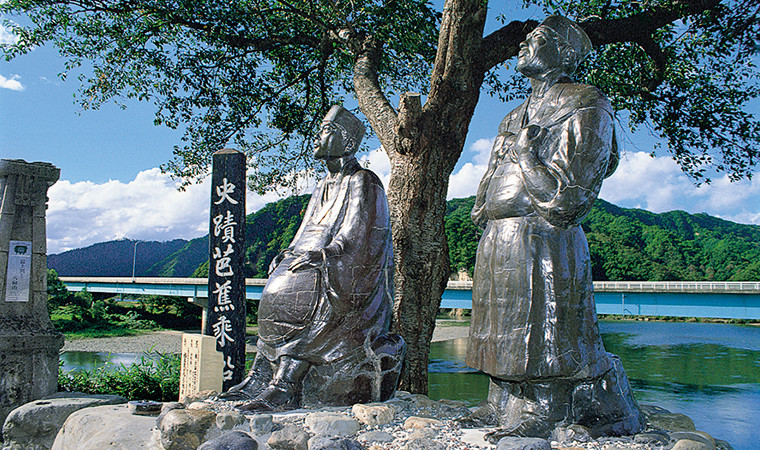 Place where Basho rode a boat
It is said that the famous haiku masters Matsuo Basho and Sora took a boat from that spot after they spent 3 days in Shinjo. There are two bronze statues of them made in traditional Shinjo Higashiyama Yaki style.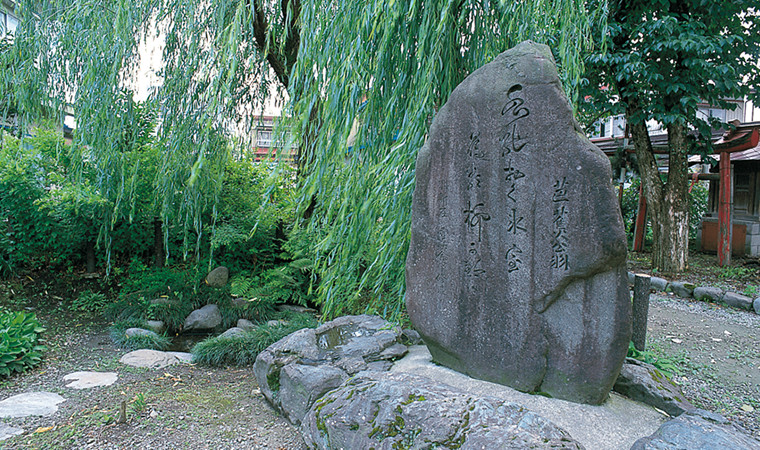 Basho's poem monument and the place where the poem was born
Yanagi No Kiyomizu used to be rich with fresh water until the early Showa period, that is why now there is a monument with the famous Basho's haiku "At this water's source I would seek for an ice house: willow tree".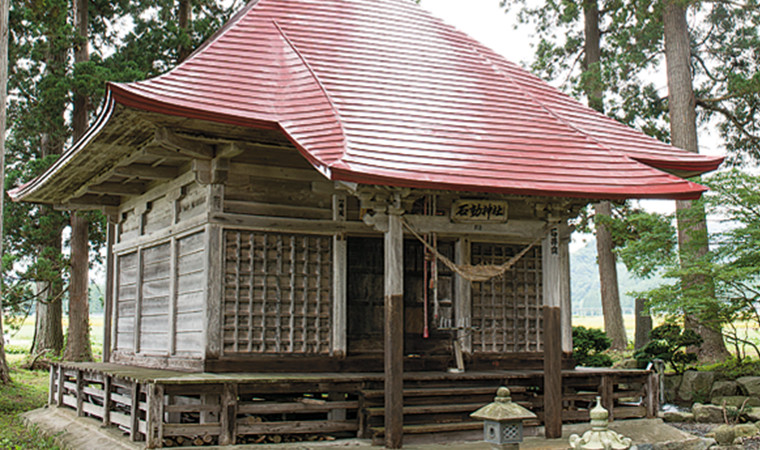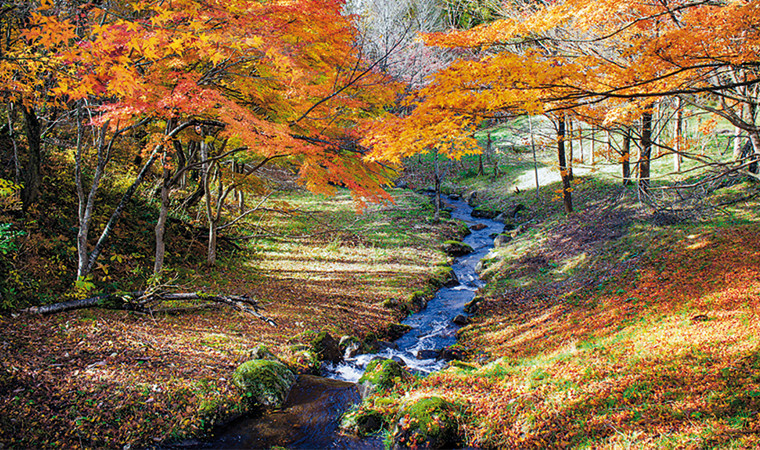 Jinbou civil forest
It has a great environment full of ponds, cozy lawns, walking paths, where you can take your time relaxing or going on a tour. In addition, Mounts Chokaiyama and Tsukiyama can be seen from the Jingamine observation deck.
Editor's note
Shinjo city has a lot of different spots where you can connect with the history. It is a city where you may enjoy all four seasons each in its full glory and color. Why wouldn't you take a walk on a history path of Shinjo area?
Last Update 2016/12/22
This was created on the basis of information ''Nya-'' by editorial team